Walmart to offer health insurance to its transgender employees | Insurance Business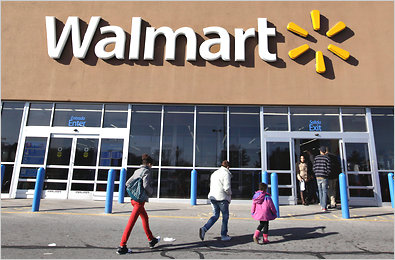 Walmart Stores Inc. has just added insurance coverage for its transgender employees. According to an assessment by the Human Rights Campaign, the company joins over 600 US companies that offer transgender-inclusive healthcare options.
"At Walmart, respect for the individual is one of the core beliefs that are the foundation of our company," spokesperson Kevin Gardner said in a statement. "We are committed to fostering an inclusive work environment for our more than two million associates around the globe."
"Corporate America has risen to the top in terms of being a high-impact influencer [on LGBT rights]," Human Rights Campaign director of the workplace equality project Deena Fidas told
Bloomberg
. "We have corporations going on the record at the federal level, at the judicial level and certainly at the state level speaking out against what we would call anti-LGBT bills."
The Corporate Equality Index (CEI), an annual list prepared by the Human Rights Campaign, ranks the top major companies according to how LGBT-friendly their corporate policies are. For this year, Walmart scored a perfect score of 100, joining 517 other companies that topped the list.
VICE
made note of Walmart's developing stance in supporting the LGBT community. The store chain recently joined other major companies such as Apple, Salesforce, and Starbuck in opposing a bill in Arkansas that would have protected companies from discriminating against LGBTQ people for employment, housing, or public accommodation on religious grounds.
Related Stories:
Dentists and therapists in Calgary face price slowdown
Wal-Mart insurance in Canada nothing new, says exec