Canadians open to medical cannabis – if insurance is involved | Insurance Business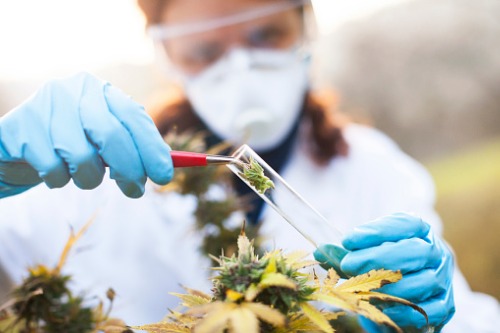 by Rachel Ranosa
As clinical trials of medical cannabis continue, Canadians are becoming open to taking prescription drugs derived from cannabis, according to an Ipsos survey commissioned by Tetra Bio-Pharma.
Two in three Canadians (65%) say they would follow doctor's orders to take cannabinoid medication for an ailment if the drug has been approved by Health Canada and is covered by either public or private medical insurance.
Moreover, nearly two in five patients (38%) would also be willing to cover the cost of cannabinoid medication on their own if it weren't included in their insurance plan, the study showed.
"Patients are open to cannabis as a medical treatment but want their healthcare professional to be in charge," said Dr. Guy Chamberland, CEO and CSO of Tetra Bio-Pharma.
"Treatment with cannabis is complex, which is why the pharmaceutical pathway assures precise dosing and consistent formulation," Dr. Chamberland said.
72% of Canadians say they would trust cannabinoid medication if their doctor prescribed it;
88% say there is some risk in turning to cannabis without the guidance of their doctor;
56% say their doctor knows how to treat them with cannabis; and
53% say their doctor is sufficiently informed on how to do so.
While Canadians rely on their physicians to know when to prescribe cannabinoid-derived drugs, there is also a growing demand for data regarding the efficacy and safety of medical cannabis, Tetra Bio-Pharma noted.