First Pokemon Go lawsuit raises liability questions | Insurance Business Canada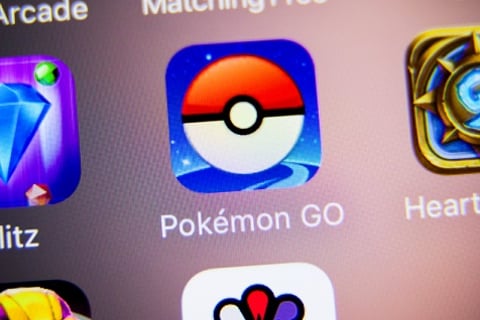 Beware the next time you follow a Bulbasaur onto someone's private lawn – the owner could be suing mad. A New Jersey man, fed up with Pokemon-hunting trespassers invading his private property, may be filing the first lawsuit against the game makers – the results of which would establish an important insurance and legal precedent for actions taken in an augmented reality setting.
The West Orange man alleges a 'Pokestop' – an area designated within the game as being a Pokemon hotspot - has been placed in his backyard, prompting a number of players to knock on his door or sneak onto his property. He seeks to make a class action against game developer Niantic on behalf of all who have been trespassed on by the game.
"Defendants have shown a flagrant disregard for the foreseeable consequences of populating the real world with virtual Pokemon without seeking the permission of property owners," states the complaint, which includes references to Pokemon hunters parading into an Alabama cemetery and the U.S. Holocaust Memorial Museum in Washington and also cites a Massachusetts homeowner visited more than a dozen times within hours of the game's release last month.
However, Jim Carter, of counsel in the policyholder-only insurance coverage practice at BlankRome LLP, says it's a grey area in terms of liability, and will depend on whether Niantic is found to have been aware of negligence in terms of trespassing.
"It's difficult to say whether Niantic will be held liable - its liability will depend on the individual circumstances of any case," he says. "One of the key factors will be what it knew, and when it knew it, and whether or not it should have known of the physical hazard."
He adds that the game's feature of using Google maps to establish Pokestops and gyms could leave it open to fault.
"You could have indirect liability for trespassing by interfering with someone who has possession of the land. If the developer is improperly designating someone's private residence as a Pokemon gym and people are constantly visiting and interfering with the owner's property rights, assuming that the developer has knowledge of the situation, there is liability," he says.
So, as augmented reality games become commonplace, and precedent is set in regards to risk liability, what kind of coverage would game developers need to protect themselves? Carter says a CGL is a starting point, but likely won't be enough.
"In terms of personal injury and trespass, the types of liabilities, these types of companies are going to have commercial general liability coverage, but given their unusual position as a technology company providing a service, they'll need E&O coverage that is similar to a technological services company," he says. "That coverage should provide coverage for bodily injury, property damage as well as trespass. These companies will have to read their coverages carefully, because E&O is not standardized, and make sure it responds to those types of risks."
Related stories:
Caught up in the Pokemon Go craze? It could help your business
Virtual Pokemon craze opens up real world of liability