Promutuel Insurance employs new data management system | Insurance Business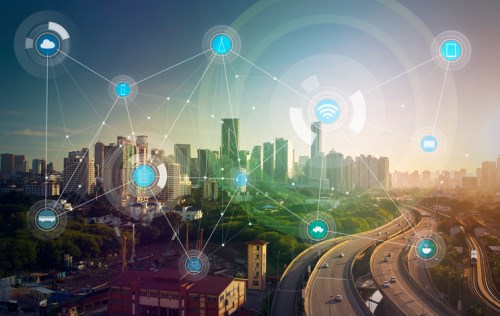 One of Quebec's major P&C insurers is adopting a new platform for its data management needs.
Promutuel Insurance announced yesterday that it has selected Guidewire DataHub to support its enterprise-wide data management strategy. According to a release, Guidewire PartnerConnect Consulting Advantage member V-NEO is leading the implementation project, with Guidewire also collaborating in the development.
Learn more about data management insurance here.
The insurer chose DataHub for its "efficient data extraction and translation, conformant data consolidation, and publication to downstream systems," a release said.
DataHub will enable Promutuel to (among other things):
More quickly deliver mission-critical data to users;
Better map and convert data into its new core systems; and
Provide a single view of data to users across the organization, including claims and underwriting.
Promutuel has plans to first integrate its policy data into DataHub, followed by claims. The insurer's personal lines of business will be the first to adopt the system, followed by its commercial lines. It hopes that the new system will be in full deployment across its 17 member mutual by 2018.
Want the latest insurance industry news first? Sign up for our completely free newsletter service now.
Previously, Promutuel had implemented Guidewire PolicyCenter, Rating Management, and Reinsurance Management to serve as its platform for underwriting, rating, reinsurance, and policy administration. The company wanted to "increase its operational efficiencies and continue its ongoing business transformation initiative," while looking to replicate the successful deployment of Guidewire ClaimCenter in 2012.
PolicyCenter was successfully implemented in Promutuel's commercial and farm lines and is currently being integrated into the insurer's personal and surety lines; full deployment of the platform is expected by 2018.
"We are enthusiastic about the prospect of using Guidewire DataHub as our primary data source," said Promutuel Insurance COO Guy Lecours. "Integrating ClaimCenter and PolicyCenter with DataHub will allow our users to retrieve data quickly and efficiently."
"We are honored to continue Promutuel Insurance's business transformation journey," V-NEO executive vice-president Marc Hughes said. "As a favored supplier of Promutuel Insurance through our five-year agreement, we look forward to leading this implementation project."
Related stories:
SIMED chooses Montreal developer's insurance software
Groupe Ultima adopts new commercial lines platform