Claims to skyrocket as evacuation order lifted in Fort McMurray | Insurance Business Canada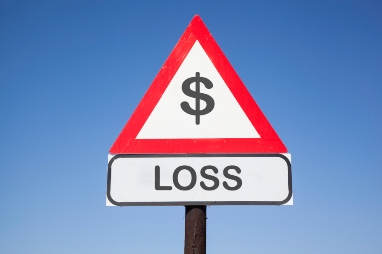 Displaced residents of Fort McMurray may be granted access to their flame-ravaged city as early as June 1, according to the provincial Alberta government – and insurers will be among the first to assess the damage from the month-long wildfire.
While the peak period for home and auto claims occurred within the first three days of the evacuation order, says
RSA Canada
's Senior Vice President and Chief Claims Officer Paul Macdonald, carriers have been taking a wait-and-see approach as the true extent of losses isn't yet clear.
"Do we anticipate a spike in volume when the evacuation order is lifted? I would say, absolutely, yes," he says. "They'll be going in and they'll be faced with the damage that has occurred to their homes, their businesses and their automobiles, and they'll be calling to get more advice now that they have certainty around their losses."
"Again, it's still a wait-and-see circumstance of us having to wait to get instructions from the government as to when we can go in and, frankly, brokers and clients are asking for the same thing. So the industry is holding its collective breath and waiting, and we're also waiting to see what's going to happen with these additional fires and hope that there's no further damage."
The costs associated with the northern Alberta wildfires are to be the highest for a natural disaster in Canadian history, and have prompted calls from the
Insurance Bureau of Canada
's president and CEO for better planning and strategy to mitigate future costs. "The time has come for our country to take a more disciplined and sustained approach to how we help prepare people for fires and floods," stated Don Forgeron in a release. "We need to work together to create a new framework that will allow us to build a more resilient country and better assist those affected by the fallout from our changing climate. By taking action now, we can minimize costs to taxpayers and better equip homeowners for the risks and challenges that lie ahead."
According to the IBC, federal disaster relief spending has averaged $600 million per year this decade, up from an average of $40 million in the 1970s. A combination of shifting climate, increased weather-related catastrophes and urban development in high-risk regions are to blame for the uptick in costs, says Shawna Peddle, director of the Partners for Action program and a member of the Faculty of Environment at the University of Waterloo.
"Municipalities may not necessarily develop where they should," she says. "Sometimes, because of development pressure and government regulations, they're developing in places that may be a bit riskier than they would have in the past."
She adds that municipalities tend to build as much as they can as they seek out additional tax revenue – and that they need to do more to educate residents on the risks present in their region.
"They're not necessarily giving residents information as to what their hazards may be – if they're in a flood plain, for example, they're not giving them that information," she says. "I don't think it's intentional, I think it's just oversight and competing priorities - but then they're also not letting people know what they can do about it."