Broker speaks out on flood insurance issues | Insurance Business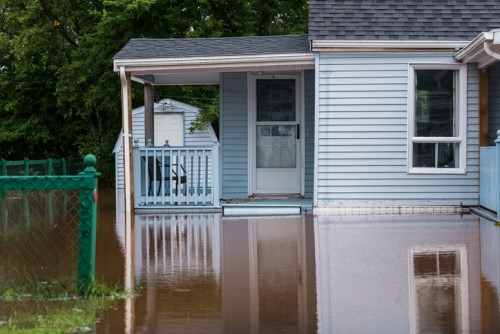 Evacuation orders quickly followed the flooding throughout British Colombia's Okanagan Valley - and one broker is calling the overflowing rivers unprecedented.
Grant Stobbe, the managing director of Okanagan Valley Insurance, said he's been in the Okanagan since 1994 and has never seen a flood, adding that 50-year-old homes have never needed flood-proofing. To make matters all the more complicated, the recent deluges across the country, including right now in the Okanagan, are testing the different insurer interpretations of overland flood insurance coverage.
Join us for Flood Risk Summit 2017
"On May 01, Wawanesa and
Gore Mutual
both added surface water to the policy. But Gore automatically added everybody and Wawanesa said we have to endorse everybody separately," Stobbe said.
"Gore took the proper approach, which was just adding everybody, but Wawanesa said 'you can have it, you just have to add it on' which is kind of poor."
Browse and compare product listings for insurance against Flooding from specialty market providers here
In addition, he believes insurers will likely end up paying out, like they did in the forest fires of 2003, even if they don't need to.
"One company, because they don't cover flooding on homeowners, won't cover evacuation either," Stobbe explained. "I think if it came to an evacuation that one company in particular - that had no evacuation covered because of flooding -I think they probably would even though they don't have to. I think they don't want bad press."
More worrying for the region is that the worst may be yet to come, according to Stobbe.
"It hasn't ended yet, there's still a huge amount of snow on the mountains and we're hitting 30 degrees here now, and all that snow is melting real fast," Stobbe said. "The rivers are getting higher again. I went down to the lake today and it's unbelievable to see in downtown Kelowna how high the water has risen. We've never seen that before."
Related stories:
"I'm not sure the broker or the insurer should be the one to do this job"
Sun Life hits several of its sustainability goals for 2016