Fort McMurray flooding damages over 1,000 properties | Insurance Business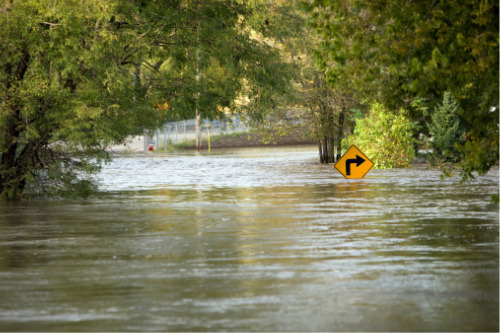 Several flood evacuation orders have been lifted in parts of Fort McMurray, and preliminary numbers suggest that over 1,000 buildings were affected by last week's flooding.
As of May 01, 2020, it has been estimated that the flooding impacted 1,230 buildings – approximately half the number of buildings affected by the 2016 Fort McMurray wildfires.
Read more: Fort McMurray hit by flooding, forces residents to evacuate
While the area is still not safe enough for insurance adjusters to properly assess, the Insurance Bureau of Canada (IBC) has a rough idea of how much the total damage costs.
"CatIQ, which is an independent survey service from the industry, is doing a survey of the damage and they do not typically survey unless there's at least $25 million in damage," IBC western vice-president Celyeste Power told CTV News. "So, it looks like we will pass that threshold."
Power also offered a reminder that overland flood coverage is typically not included in standard policies; it is instead an optional add-on that has to be purchased separately.
"If you didn't purchase the coverage, then insurance would not be available," the industry expert said.
The IBC executive also warned that the coverage is not easily available to everyone.
"For folks in very high-risk flood-prone areas like flood plains, that coverage is typically limited or difficult to come by," Power explained. "Certainly, one neighbourhood is on a flood plain and most of the area would be in a flood hazard area."
CTV News reported that, starting this week, residents affected by flooding can apply online to the government for emergency payments of $1,250 per adult and $500 per dependent child. This emergency payment is separate from the financial assistance also being provided by the Canadian Red Cross.