Proactivity – it's a win-win for healthcare insurers and clients | Insurance Business Canada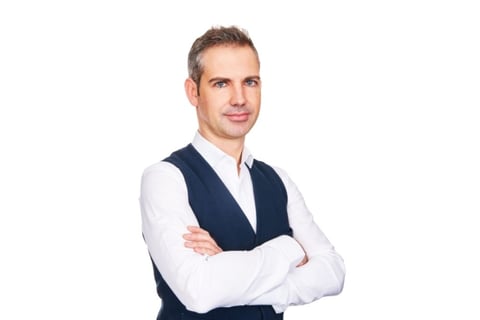 The healthcare segment has seen a transformation throughout the pandemic. Clients are now looking for proactive and easily accessible care, which is being made possible thanks to technology.
Lebrecht Gerber (pictured), head of global health services at Allianz Partners spoke to Insurance Business about how most healthcare systems have been primarily focused on acute care, but the importance of prevention has gained significant traction.
Read more: COVID-19 causes "great evolution" for healthcare providers
"It's important to look at this from an international perspective," he said. "There are two main elements to consider when creating preventative strategies: demographics and the rise of non-communicable diseases (NCDs)."
There has been a shift within healthcare systems and Gerber noted that globally, Allianz has noticed the same trends with respect to proactive, preventative care.
"As an international provider of healthcare, it's important that we shape offerings around each country's demographics and NTD exposure, but there is now a strong focus on mental health," he explained. "Aside from COVID-19, there is a huge mental health pandemic and we're investing in the services clients are in need of."
For example, for mental health clients, Gerber noted that Allianz has a pure digital health offering and assesses individual risks in an innovative way.
"If there's a client with medium risk, we steer them towards a specific digital health solution, but for clients with a higher risk profile, we create a telemedical program where the client can speak to a psychiatrist or life coach," he said.
Gerber also mentioned that Allianz is putting money into the development of services around pre-screening and cancer treatment services.
Providing a wide range of preventative care services allows for a more accurate assessment of a client's risk profile and will ultimately decrease claims activity, he added.
"Investing in preventative care will benefit both clients and insurers in the future," Gerber said. "It's a win-win situation. We will see a positive impact on claims as we can assess the risk of target segments and treat them accordingly."
Prioritizing technology and innovating digital strategies to facilitate preventative care has become the new normal for healthcare insurers. With easier access to services, insurers can retain more information about clients, ultimately brining useful data to insurers and providers.
In three to five years, Gerber anticipates an uptick in the exchange of health data, and with explicit consent from clients, the industry will be able to provide more tailored products and services.
"I'm interested to see how health insurance companies will position themselves in the world of data as they're on the same battlefield as the provider," he added.
Gerber emphasized the need to distinguish telehealth from telemedicine. Telehealth was not as popular on a global scale pre-pandemic, but it is quickly becoming a commodity and only anticipated to become a bigger part of healthcare as doctors become more familiar with the technology.
Telehealth typically relates to healthcare services delivered using technology such as videos or email, broadly helping with medical education and administration. Telemedicine focuses on medical services delivered by a healthcare provider to a client using technology, for screening, diagnosis, treatment, and medication management.
Taking a new approach and investing in preventative services is the future of the healthcare sector, according to Gerber, and following the pandemic, launching digital services will enable positive long-term impacts for both insurers and clients.
Read next: Allianz announces strategic partnership with American telehealth platform
"Allianz is a global player, and our ambition is to create a global telemedicine and telehealth network so whenever a client is, they can be directed to a high-quality provider," he said. "Telemedicine was primarily used for acute cases but were now seeing it become a larger component in preventative care and mental health."