Small businesses have unique legal expense insurance needs | Insurance Business Canada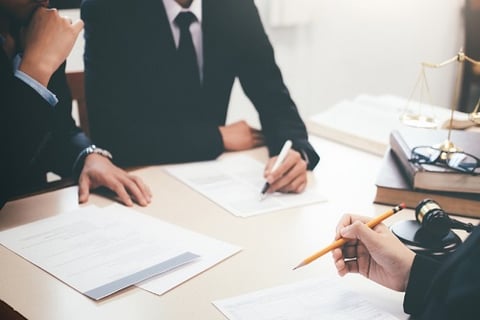 While often lumped together with medium-sized businesses and labelled 'SMEs', small businesses make a unique contribution to our economy and have their own, quite specific needs. For Small Business Week, Ian Braid, ARAG's Vice President for Sales & Business Development, explains why small is beautiful, for business and for brokers.
As brokers throughout Canada will surely know, this week is Small Business Week. It's a great celebration of the entrepreneurs and their teams who have built the businesses that make a huge contribution to our economy.
What people are often less aware of is quite how significant that contribution is and also the nature of risks that small businesses face.
There are more than a million small businesses in Canada with at least one employee but no more than 99, including us here at ARAG and many insurance broking firms. Together they typically contribute just under 40% of national GDP. That's more than three times the sum generated by medium-sized enterprises with 100-499 staff on the payroll.
Perhaps even more significantly, small businesses employ almost 70% of Canada's private-sector workforce, and closer to 75% outside of Ontario and Quebec. That amounts to more than eight million people who work for a small business.
This means that, contrary to popular perception, small businesses have a surprisingly high risk of facing a dispute with an employee. The risk is compounded by the fact that small businesses are far less likely to have HR or employment law expertise to call upon, either in-house or from a specialist provider.
While dealing with employment disputes is just one of the many benefits that legal expenses insurance offers to small businesses, even alone it represents great value. The cost to small businesses of handling a disagreement with an employee isn't simply measured in legal fees and any potential compensation. Often, the management time it can take to resolve such a problem is just as costly to the business.
Legal protection is there as much to avoid small businesses from getting into difficulties as it is to cover the legal costs when they do. What small business wouldn't benefit from having independent legal advice available over the phone, to answer those day-to-day queries, whether concerning employees or any other commercial legal matter?
ARAG also provides policyholders with an online legal document service that makes it much quicker and easier for small business owners to draw up the proper documentation that will help them to stay legally compliant. Again, this isn't just limited to employment documents either.
Brokers have a unique relationship with the small businesses that they advise, and an equally unique opportunity to help protect them from employment and other legal risks. Business Legal Solutions offers the most affordable means for small businesses to manage and contain those risks, but it also provides benefits that small businesses will make use of, time and again, even if they never have to make a claim.
As consumers, we all use small businesses of one sort or another almost every day of our lives. As their insurance providers, we can also help them to grow.
Ian Braid is Vice President, Sales & Business Development at ARAG Services Corporation and can be reached at [email protected]