That makes 12 takeovers for the year | Insurance Business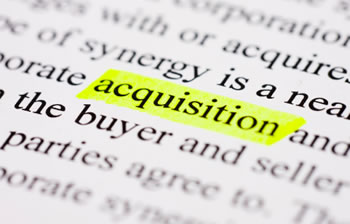 Hub International continues to gobble up insurance agencies, swallowing up yet another insurer.
In its 12th acquisition of the year, Hub announced it will be taking over Mississippi-based Fox/Everett Inc. in an effort to increase its footprint in the Gulf South region. Terms of the acquisition were not disclosed, but the deal is expected to position Hub as the largest broker in Mississippi.
"This partnership is helping us grow. We now have a bigger base of operations and we're enhancing our relationships with some of our key carriers," Steve Terry, President of Hub Gulf South, told
Insurance Business
. "Their product lines also coincided with what we do. Restaurants, transportation, manufacturing — these are all areas we have niches in."
Hub's acquisition activity has not necessarily sped up in recent months, however, says Terry. Instead, Hub is always looking to expand its footprint through valuable partnerships.
"Hub is an aggressive acquirer of insurance agencies around the country and in Canada," Terry said. "We are always on the lookout for an opportunity to partner up with someone who has a geographical and cultural fit.
"In my experience, you never know when an opportunity might arise, and we've always been open to opportunities."
Fox/Everett will retain its management staff, with current president Larry Vance set to serve as President of Hub Gulf South's new Mississippi operations. Vance will also serve on the Hub Gulf South regional executive management team. (continued.)