Aon to hold Pride fundraising events throughout summer | Insurance Business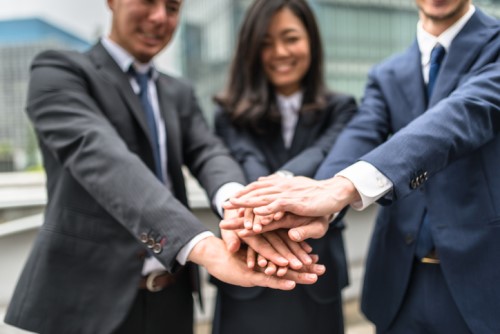 In celebration of Pride Month, Aon has partnered with non-profit It Gets Better Canada to launch a new campaign aimed at improving the lives of Canadian LGBT youth.
The partnership's first initiative is a series of fundraising events, which will take place during local Pride celebrations throughout summer. Titled "Pride in Business, Pride in Community," the fundraisers will be held in various cities across the country – Halifax, Montreal, Toronto, Calgary, and Vancouver.
"At Aon, we're creating an inclusive culture where everybody's in and engaged in bringing the best capabilities Aon has to offer," said Aon Risk Solutions Canada president and CEO Christine Lithgow. "This partnership takes our commitment a step further. Pride in Business, Pride in Community takes the lessons we've learned in business to encourage diversity, inclusiveness, and a collaborative spirit in all our communities."
The events will raise money for It Gets Better Canada and help spread the message of pride, a release said.
"Aon is making a powerful statement to Canada's LGBT youth," commented It Gets Better Canada executive director Chris Gudgeon. "It's a message of respect, support and empowerment that tells young people that they can be their authentic selves and have a corporate leader like Aon respect and value them for who they are."
According to a release, the first "Pride in Business, Pride in Community" event will be held in Toronto, on June 21, at Grace O'Malley's Pub.
Related stories:
Aon establishes UN's sustainable insurance principles
Aon unveils weather and climate risk initiative