iA Financial continues giving spree with donation to Food Banks Canada | Insurance Business Canada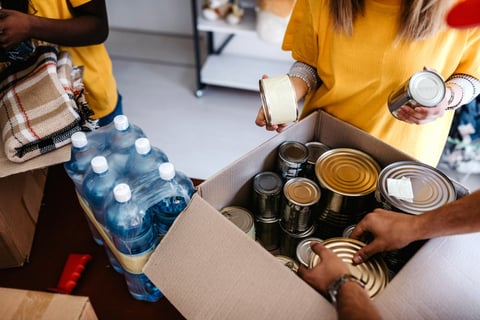 The season of giving is in full swing for iA Financial Group, which has donated half a million dollars to Food Banks Canada.
Food Banks Canada is a national charity group dedicated to addressing the food insecurity issue across the country. To accomplish this, it supports a network of over 4,700 affiliated provincial associations and food agencies.
"During this period of pandemic, and with the holidays approaching, we want to provide tangible support to food banks across the country," said iA Financial Group president and CEO Denis Ricard. "More and more people are using food banks, including thousands of children. Hunger in our communities is a problem that concerns us and pushes us into action."
"A volatile combination of high housing costs, pandemic job losses, rising food costs and other factors has created a 'perfect storm,' putting so many families in Canada in a position of need," added Food Banks Canada interim CEO David Armour.
"Because of partners like iA Financial Group, we are able to continue to relieve hunger today and prevent hunger tomorrow and move towards our vision of a Canada where no one goes hungry," prefaced Armour.
According to Food Banks Canada's "HungerCount" report, 1.3 million Canadians visited the charity group's affiliated food banks and community agencies last year.
Read more: iA Financial announces winners of 2021 philanthropic contest
iA Financial has been celebrating the holiday season with a series of recent donations. Earlier this month, the insurer announced the winners of its annual philanthropic contest – with the winners each receiving $100,000 and the remaining contestants each getting $10,000.
Read more: iA Financial donates over $2 million to United Way-Centraide
The company also recently gave another $2 million to United Way-Centraide – 16% more than the amount it gave the charity group in 2020. According to iA Financial, it was the first time its employees' donations have surpassed the two-million-dollar mark.