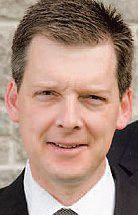 ​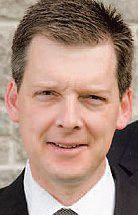 BRIAN PURCELL
Broker
James Purcell insurance
Spencerville, Ont.

WHY HOT? KEEPING THE INDEPENDENT BROKER CHANNEL VIBRANT

When Brian Purcell hears people saying the small brokerages are going the way of the Dodo, he couldn't disagree more.

"With the technology that is out there, there are a lot of opportunities for a small broker to be successful and build great customer service. The customer service just isn't the same with the big companies," says Purcell. "When I hear people say the small brokers will be gone, that's where I have to disagree."

Purcell and his wife Colleen will be taking over the family brokerage from his father James – and it is a career path he is eager to embrace.

CAREER
Current:
Part Owner/ Registered Insurance Broker, James Purcell Insurance Broker Ltd. (1996)
Previous:
Advisor, London Life Insurance Company (1991-2013)
Years of Experience:
ACHIEVEMENTS/RECOGNITIONS
Brokerage Award of Excellence, Insurance Brokers Association of Ontario (2008)
AFFILIATIONS

Volunteer Fire Fighter- Captain, Edwardsburgh/Cardinal Fire Department (1996-Present)
Past President, Registered Insurance Brokers of Ontario (2006-2012)
Territory Director, Insurance Brokers Association of Ontario (2002-2005)
President of Leeds and Grenville Insurance Brokers Association
Optimist Club
Spencerville Mill Foundation

EDUCATION:

Bachelor of Administrative Studies, Trent University (1987-1991)
South Grenville District High School

Current Town
Spencerville, Ontario
Hometown
To read the full feature, click on the following link
Insurance Business Hot List 2014
.