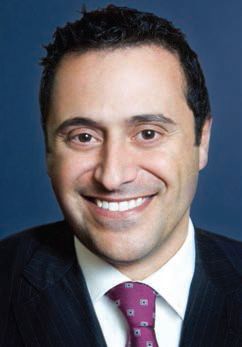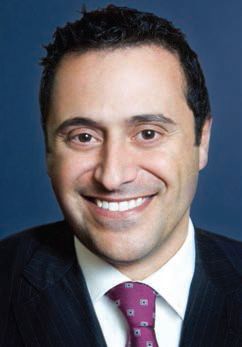 JOE MICALLEF
FIRST Insurance Funding of Canada
Toronto, Ont.

WHY HOT? SUCCESSFULLY INTEGRATING TWO ESTABLISHED BUSINESSES

In 2013, we celebrated our first anniversary as FIRST Canada. It was rewarding integrating two established premium finance businesses and leveraging the skills and solutions developed by our highly experienced staff across two countries. We have a highly talented team of dynamic industry professionals who are well positioned to deliver on our brand promise to offer growth, reliability and innovation to our broker partners.

What products or upsells are drawing client interest?

Broker loans have absolutely been an area of interest. Defending the independent broker channel is as important as ever. Brokers need greater access to independent funding to help them expand their operations beyond organic growth and funding that enables them to leverage the value of their business without onerous conditions or ties.

What needs to be changed in the insurance industry?

I think the industry would benefit from greater education of Canadians about the value and expertise an independent broker has to offer. Like accountants, lawyers and bankers - the insurance broker is a trusted advisor for consumers and commercial businesses that can help them protect their valuable assets and indirectly grow their wealth. Independent brokers who embrace this notion can expand their value proposition and secure their valuable standing in the Canadian economy.

What do you see happening in 2014?

Technology has been, and will continue to be, an influential force in changing our industry's landscape. Clients are demanding enhanced levels of customer and self service; brokers need ways to streamline their processes. We're working on our own innovative solutions this year to help our partners and create efficiencies. Stay tuned for more exciting news from us in the months ahead.

Industry awards or accolades:

Macquarie Premium Funding was awarded Premium Funder of the Year in 2006 by the Australia and New Zealand Institute for Insurance & Finance.

What made you choose insurance as a career?

I have always been motivated by helping others grow their career and business. I enjoy working with driven and passionate entrepreneurs. The opportunity to work directly with brokers and watch their businesses grow as a result of our collaborative relationship has been very gratifying.
CAREER
Current:
CEO, FIRST Insurance Funding of Canada
Previous:

Years of Experience:

ACHIEVEMENTS/RECOGNITIONS
AFFILIATIONS
EDUCATION:

Current Town
Toronto, Ontario
Hometown
To read the full feature, click on the following link
Insurance Business Hot List 2014
.