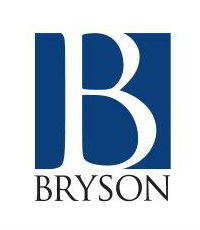 8 BRYSON & ASSOCIATES INSURANCE BROKERS
Headquarters:
Ajax, ON
Year founded:
1981
Total number of offices:
2
Number of employees:
39
Head leadership:
Tracy Makris, president
Website:
www.brysoninsurance.ca
What are your brokerage's top specialties?
We have specialty niches in transportation, franchises, commercial property, construction, manufacturing and our personal lines elite insurance program.
What makes your brokerage unique?
We're dedicated to providing an extraordinary client experience. We do this by maintaining extremely high ethical standards, operating with a strategic-partner mindset and deliberately developing our service model. We place business ethics high on our list of priorities. By maintaining business ethics and our core values, we've been able to form strong relationships with our clients, our insurance markets and their underwriters.
Also, we always try to have fun as an organization, while emphasizing our employees' health and wellness by creating activities and initiatives internally to keep our people engaged.
In what areas has your brokerage experienced recent growth?
Recently, we have experienced growth in all aspects of the brokerage. Specifically, we have seen accelerated growth in our transportation division, where we have incredible transportation specialists and thought leaders who focus on this market.
What has been a proud accomplishment for your brokerage and why?
In 2016, we were named the No.2 Great Place to Work by Great Places to Work Canada for companies with 50 or fewer employees. Creating a good place to work is really what it is all about at Bryson. Since our founding in 1981, we have strived to maintain and evolve a culture of caring, business ethics and service excellence that has allowed us to attract and keep our amazing talent.
What challenges did your brokerage experience last year and how did your team overcome them?
Technology and the use of web-based solution providers is an ever-growing challenge for us and many other brokerages. We have made a significant distinction in our target market that is aligned with who we are as a brokerage. We're dedicated to serving clients who value insurance expertise, integrity in solutions, extraordinary service and personalized meaningful interactions. Technology is an ongoing challenge, but it also presents an opportunity on how to increase the specialized service we offer.
What are your brokerage's plans for 2017?
We plan to continue increasing the value our clients experience, and continue to expand what it means to be a good place to work. What five factors have contributed to your brokerage's success?
High ethical and moral standards
Exceptional support team
Consistent service expectations
Commitment to learning and development
A health-focused workplace environment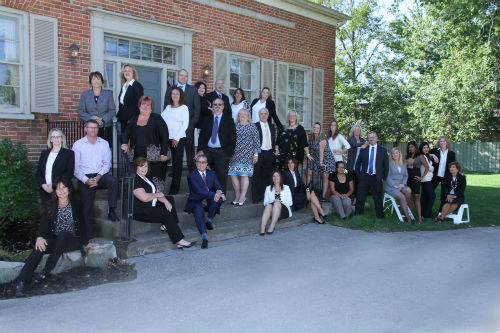 Company

Information
Bryson & Associates Insurance Brokers

541 Bayly Street East, Ajax, Ontario L1Z 1W7