Revealed - New Zealand's top private health insurance providers in 2022 | Insurance Business New Zealand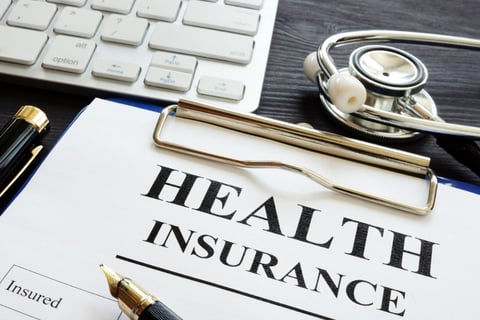 About 1.2 million of New Zealand's estimated 5.2 million residents are covered by private health insurance, according to the Financial Services Council's (FSC) latest industry snapshot, a figure that is equivalent to almost a quarter of the entire Kiwi population.
Overall, the country's top health insurance providers have written $948.7 million worth of premiums and paid out $697.3 million in claims in the first half of 2022, a slight drop from the $950.2 million in premiums written and $741 in claims paid in the same period last year.
Despite the dip, these numbers still indicate a thriving private health insurance market in a nation where the public health system, along with the Crown entity Accident Compensation Corporation (ACC), already provides a good level of support for accident and acute care.
Read more: Number of Kiwis taking out health insurance passes 1.4 million
What are the benefits of taking out private health insurance?
Although covered by the public healthcare system, a considerable number of Kiwis are taking out private health insurance because of "the reassurance in knowing they're covered in the event of a medical incident," according to LifeCovered, a Hamilton-based digital life and health insurance brokerage.
The insurtech firm added that despite the benefits offered by New Zealand's public health system, especially for emergency medical treatments, "public hospitals cannot provide everything for everyone."
"If a condition is non-emergency, you will usually need to go through an assessment process and qualify for 'elective' treatment in the public system," the company noted.
Data gathered by LifeCovered has shown that unmet demand for elective surgery has reached an estimated 174,000 Kiwis in recent years. The firm also found that those with public health insurance can have their surgeries 100 days earlier on average compared to those relying on the public health system.
"Common elective treatments include hip or knee replacement, heart surgery, hysterectomy, cataract removal, cancerous tumour removal, and diagnostic services such as endoscopy, laparoscopy, MRI scans, tonsillectomy, and grommets," the company explained.
"Private health insurance covers the cost of many non-urgent procedures and allows patients to receive treatment at private hospitals more quickly. When you don't have to wait for treatment in the New Zealand health system, you can get back to work faster and live a better life."
Read more: Health insurance a 'sought-after benefit' among NZ employees – survey
How much does medical care cost in New Zealand?
Medical care in New Zealand can be very expensive, especially for those who do not have sufficient coverage. Here's how much Kiwis need to shell out for common medical procedures, according to Southern Cross, the nation's largest private health insurance provider. The costs are based on the insurer's claims data for the 2020-21 financial year.
| | |
| --- | --- |
| Medical procedure | Average cost range |
| Skin cancer removal | $200 to $2,400 |
| Colonoscopy (with or without associated procedure) | $1,500 to $3,200 |
| Grommet surgery | $2,100 to $2,500 |
| Tonsil removal | $4,400 to $6,400 |
| Squint correction | $5,100 to $7,800 |
| Varicose veins | $6,300 to $7,800 |
| Endometriosis surgery | $8,400 to $21,000 |
| Prostate cancer surgery | $18,600 to $25,800 |
| Hip replacement | $22,400 to $27,300 |
| Knee replacement | $23,100 to $27,700 |
| Heart valve replacement surgery | $63,100 to $80,400 |
Source: Southern Cross Heath Insurance
How does private health insurance work in New Zealand?
In general, there are three types of health coverage that New Zealanders can access. These are:
Minor health insurance: This type of policy covers "day-to-day" medical treatments and costs, including consultations with medical professionals, but does not provide coverage for major surgeries and associated treatment expenses.
Major health insurance: The most popular type of coverage, major health policies pay out for major surgeries and treatment costs – from diagnosis to recovery – as well as special visits. Medical conditions covered include cancer and heart disease.
Comprehensive health insurance: Comprehensive plans include everything that minor and major health policies cover. Because of this, it is also the most expensive type of coverage.
Read more: Revealed: Kiwis' most common health insurance claims
When looking for a health policy that best suits their needs, consumer website Top Reviews NZ advised Kiwis to consider the following policy benefits:
Cancer care: This covers all cancer-related expenses with the inclusion of Pharmaceutical Management Agency (Pharmac) and non-Pharmac-funded chemotherapy drugs.
Surgical treatment: This covers minor and major surgery expenses.
Non-surgical treatment: This includes allergy treatments, IV infusions, psychiatric confinement, counselling, and consultations.
Diagnostic testing: This covers diagnostic testing and health screening procedures such as mammograms and biopsies.
Pre-existing conditions: This provides coverage for the possible discomfort or illness that could ensue from a pre-existing condition.
Overseas treatment: This covers the policyholder when getting treatment in a foreign country.
What does private health insurance cover?
Health insurance coverage varies between policies, but some of the most common inclusions according to LifeCovered are:
Hospital and surgical procedures in a private hospital
Tests, diagnostics, x-rays, and minor surgery
Home nursing and hospital allowance
Medical consultations
Therapy and rehabilitation
Read more: FSC busts top 10 myths about health insurance
On the other hand, private health insurance typically excludes:
HIV/AIDS and related medical conditions
Fertility treatment
Cosmetic treatment
Self-inflicted injuries
Gender reassignment surgery
Illnesses caused by drug or substance abuse
Senile illnesses or dementia
Any sexually transmitted disease
What are the top private health insurance providers in New Zealand?
To find out which private health insurance firms offer the best coverage, Top Reviews NZ analysed several policies from leading industry players. The consumer website then picked out the top providers in different categories based on a range of factors, including products, premiums, and reputation. Here are the insurers that made the list.
1. South Cross
Top pick for

Tailored Health Insurance Plans

Health insurance policies

HealthEssentials, Wellbeing Starter, Wellbeing One, Wellbeing Two, UltraCare, RegularCare, KiwiCare, Cancer Care, Cancer Assist, Critical Illness

Featured benefits

Surgery, specialists, cancer care, diagnostic imaging & testing, day-to-day healthcare, critical illness

Annual premiums*

No excess

$500 excess

$1,000 excess

$1,789.38

$1,520.86

$1,341.94

Financial strength

A + (Strong) – Standard & Poor's
Source: Top Reviews NZ
Top pick for

Value

Health insurance policies

Hospital Plan, Everyday Plan

Featured benefits

Cancer surgery, diagnostics, obstetrics, home nursing, dental care, glasses & contacts, GP visits & prescriptions, physiotherapy, chiropractic, osteopathy, remedial massage, acupuncture vaccination

Annual premiums*

No excess

$500 excess

$1,000 excess

$2,280.88

$1,693.41

$1,458.43

Financial strength

A – (Strong) – Standard & Poor's
Source: Top Reviews NZ
Top pick for

Value

Health insurance policies

Trauma Cover, Moderate Trauma Cover, Severe Trauma Cover, Private Medical Cover, Specific Condition Cover, Hospital Cash Cover

Featured benefits

Surgical treatment, non-surgical hospital treatment, serious illness treatment, non-subsidised drug treatment, hospitalisation costs, major diagnostic costs

Annual premiums*

No excess

$500 excess

$1,000 excess

$2,784.98

$2,006.51

$1,747.02

Financial strength

A – (Excellent) – AM Best
Source: Top Reviews NZ
Top pick for

Financial Strength Rating

Health insurance policies

Private Health, Private Health Plus, Cancer Care

Featured benefits

Unlimited surgery claims, cancer cover medical hospitalisation & testing, overseas treatment, enhancement passback specialist & tests, reproductive health, health screening, premium waiver

Annual premiums*

No excess

$500 excess

$1,000 excess

$2,447.82

$1,878.69

$1,499.27

Financial strength

AA (Very Strong) – Fitch Ratings
Source: Top Reviews NZ
5. Accuro
Top pick for

Fast Applications

Health insurance policies

SmartCare, SmartCare+, SmartStay, KidSmart, StaffCare+, StaffCare

Featured benefits

Hospital & surgical base plan, general surgery, private hospital medical admission, non-Pharmac subsidised drugs, best doctors, optional plans, specialist plan, dental care, optical plan, GP plan, natural health plan

Annual premiums*

No excess

$500 excess

$1,000 excess

$1,777.80

$1,417.00

$1,197.50

Financial strength

B+ (Stable Outlook) – AM Best
Source: Top Reviews NZ
*Annual premiums are based on a 40-year-old non-smoking couple's joint policy, up to date as of November 2021