Budding financial adviser on doing right by clients | Insurance Business New Zealand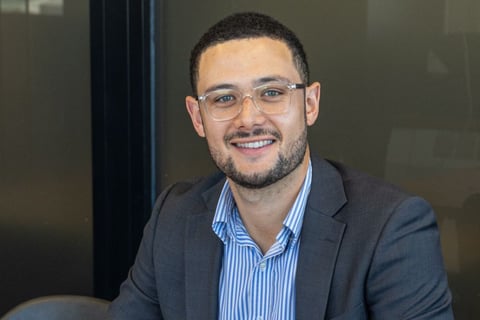 At age 29, Josh Cuttance (pictured) already has a three-year-old financial advice business through which he solves problems and collaborates with clients. Here, the up-and-coming financial adviser talks about his beginnings, priorities, and what he believes is "the key" when it comes to advice.
"I first saw a mortgage broker to buy my first home back in 2018," recalled the Dunedin-based rising star, whose first foray post-university was in the world of marketing. "Then I realised what the career path of financial advice wants and what can be done. At that stage I wasn't sure whether it was going to be insurance or investments or what; I was just interested.
"Then I got a job in financial services for about five months, [during which time] I was studying my [New Zealand Certificate in Financial Services] Level 5. That business folded… Then I met with a group called SHARE. What I actually did was I approached about 10 different financial service providers, and I asked them what opportunities they had and just said who I was and that I was young but keen on the industry."
Among the people Cuttance sat down with was SHARE chair Richard Thomas, who is also from Dunedin. A network of financial advisers in New Zealand who use the same systems and processes, SHARE is what has allowed the eager newcomer to operate his own insurance venture.
Read more: Rising star on insurance broking: "Give it a go and give it your all"
"SHARE has a unique model where I can own my clients, and run my own business," said Cuttance. "So, I trade under my own company, but I'm a part of a larger group. It means that I am in control of my own business and my own revenue… That was important to me to have ownership. I started with zero clients three years ago, and it's just been building up that client base since.
"Being a part of a group that has a strong focus on compliance and putting the client first and making sure that our processes and our documentation is all appropriate – that was an important thing for me when starting my business. I wanted to make sure I had the support around me and that I was doing everything that I'm supposed to be doing… SHARE has its own internal reviewing, which [ensures] we're all doing the right thing by the clients."
Cuttance – whose insurance services span business (key person), life, health, income protection, and pet – currently employs one person, with plans to potentially get others onboard in 2023.
He told Insurance Business: "That was tough initially to know whether [hiring] was the right move. But that's been a great decision, because now I'm thinking about how much more support I am going to need, because at times it's tough to get everything done… The number one priority for me is to continue to look after my current clients, but then also to keep building my book of clients. Next year I will have additional support staff, almost definitely."
Read more: AIA executive on "very important" role with financial advisers
Aside from growing his business, the young financial adviser also wants to be a good example. Cuttance pointed to less-than-stellar practices by those before him, while stressing that he's not generalising.
"Historically, there's been a lot of cases of poor management, of poor practices," he declared. "And that's partly why there's been changing regulation. I see a real opportunity to help demonstrate that we can be completely compliant, offer great service, and not necessarily be the old-school way of providing advice. Don't get me wrong, I'm not saying that all older advisers have bad practice. I just think that there are different ways that we can do things.
"There is some stigma on people selling insurance and just trying to sell. The focus [shouldn't be] to sell; the focus is to solve a problem, to discuss where risks are and say: 'This is why I think that you should cover those risks in this way'. A collaborative approach to advice with clients rather than prescriptive – I think that's really the key."
For Cuttance, educating clients is the way to go about it.
He told Insurance Business: "What I try and do is I explain what I think is best and the recommendations based on the client's situation, and then I educate them on that but then the decision is theirs.
"So, I'm trying to empower you with the knowledge to therefore make that decision yourself, whereas I think sometimes the older way was: 'Here, this is what you need', rather than a full explanation and being on the same page with your clients. So, I just saw an opportunity there, and the business side of things I've always been interested in."
In Cuttance's view, just as there is a need to improve people's access to insurance, it is also important to make advice accessible. "The insurance industry should keep engagement and keep insuring Kiwis in a way that needs to happen," he said.