Insurance council responds to critical survey | Insurance Business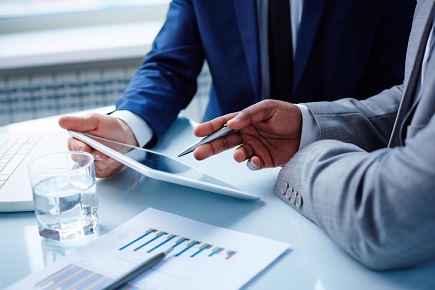 General insurance consumers do get a fair deal from their insurer, contrary to assertions that they don't, Insurance Council of New Zealand (ICNZ) CEO Tim Grafton says.
Grafton's comments come in response to a Consumer NZ survey of its members, which suggests only a minority of those surveyed fully understood their policies or could trust their insurer to give them good advice.
To counter Consumer NZ's results, ICNZ mentioned a nationally-representative survey conducted by MBIE in 2018, which found only 10% of insurance consumers had experienced an issue with their insurer. Of those 10%, just under half had experienced issues with the terms and conditions of their policy. It also cited data from the Commerce Commission for at least the last two years, which shows insurance is not in the top seven most complained-about industries.
"These aren't bad figures," Grafton said. "Especially considering insurance consumers were less likely than average to have had an issue with their purchase.
"However, we accept a lot more needs to be done to better communicate the value of insurance to our customers. A lot of work is currently underway right across the sector to put customers' interests first," he noted.
ICNZ said this work includes updating the Fair Insurance Code, which applies to all ICNZ members, checking that all policy documents are written in plain English, and working with vulnerable consumer groups to help them better understand insurance and financial products.
Grafton explained insurance is something you pay for but hope never to have to use. That's the conundrum insurers face: most people seldom claim but that doesn't mean that insurers are unfair, he said.
With regards to Consumer NZ's finding that the biggest complaint was about claims being unreasonably declined, ICNZ claims its members have voluntarily committed not to decline claims unreasonably, which follows the intent behind offshore jurisdictions' disclosure laws. ICNZ said insurers are transparent about how many complaints are received and they publish figures each year. In 2018, for example, members received 1,186,445 claims. Of these, 261 (0.02%) resulted in complaints to external disputes resolution schemes. Of those 261, 40 (15%) were upheld or partially upheld. That means that only 0.003% of nearly 1.2 million claims were found to have resulted from insurers failing to meet their obligations under their policies.
Read more: Insurers fall short on open insurance - Accenture
On the criticism that consumers not being able to "fully understand their policies", the insurance council argued Consumer NZ advocates for a one-page summary.
"It's not possible to communicate the content of an entire policy on one page," Grafton said. "If it were, insurers would already do it. We can do better to communicate and simplify - we accept that - but a one-page summary hardly qualifies as providing a full understanding of what is in a policy."
Grafton said it is about time Consumer NZ acknowledged the good work that is being done by the sector and encourage more of the same.
"We have a way to go but be fair about it," he added.