"They're prioritising insurance where they may not have before" | Insurance Business New Zealand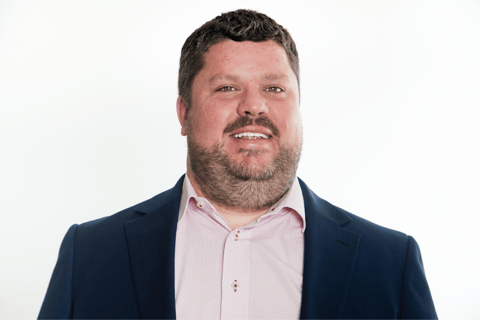 Of the many changes we've come to see over the past couple of years, there is one that is benefitting both insurance companies and customers: the shift in people's attitude towards insurance. According to Allianz Partners New Zealand chief sales officer David Wallace (pictured), there is now a heightened awareness among consumers.
The proof is in the numbers – the amount of travel insurance policies sold by the Auckland unit for Fiji trips, for instance, in the quarter ended September 30 represented a 200% surge when compared to the same three-month span in 2019.
Allianz Partners NZ sales figures for the quarter also pointed to a 98% increase in policies purchased by those aged 31 to 40, while the younger 18-30 group improved their uptake by 53%.
Lifting the lid on the recent trends, Wallace told Insurance Business: "Our sales data indicates Kiwis are more cautious when they travel abroad now than they were before COVID-19. Those 18-30 have likely delayed holiday plans or even their big overseas experience (OE), so they're now booking those trips, and we believe they're prioritising insurance where they may not have before.
"For Kiwis 31-40, they may be reconnecting with family and friends in Australia or going on quick family holidays in the islands, and are now much more aware of what could go wrong and ensuring they are covered."
Wallace, however, clarified that it isn't all about possibly getting infected by coronavirus.
"Catching COVID-19 is just one consideration," he declared. "We are also seeing how travel can be disrupted by lost or delayed baggage, flight cancellations, and other issues linked to staffing shortages, as the impacts of the pandemic continue to linger.
"Kiwis are aware of the disruption, and many are now choosing to err on the side of caution by choosing travel insurance."
Earlier this year, in an interview with Insurance Business, Allianz Partners New Zealand chief executive Kevin Blyth cited four main changes happening in the world of travel insurance. These are: the introduction of epidemic/pandemic coverage; people seeing it as less of a grudge buy; an eagerness to understand what's covered; and the pent-up demand for travel.
Similarly, this time around, Wallace stated: "Travel insurance is now seen as a priority as opposed to a nice-to-have, but it is important Kiwis book their insurance at the time they make travel bookings so they're protected from the outset, should anything change."
Now manned by more than 100 people and with a new head of operations, Allianz Partners NZ started offering COVID-19 cover in October 2020 and was among the first travel insurers to do so. Moving forward, high on the agenda is making sure the provider is able to keep up with the demand.
"As demand has increased over this year, our team has been working hard to meet the needs of our customers," the chief sales officer told Insurance Business. "We have significantly increased scale across the business to ensure we have the necessary support in place for customers when purchasing their insurance, if they need medical assistance while on their travel or to make a claim."
Aside from travel insurance, the Kiwi branch also specialises in assistance services, student insurance, and pet insurance. It is part of the global Allianz Partners organisation, which is present in 75 countries and is also involved in automotive and international health & life.
How have your clients changed their views about insurance, if at all? Discuss in the comments below.