Why complaints are 'gold dust' for insurers | Insurance Business New Zealand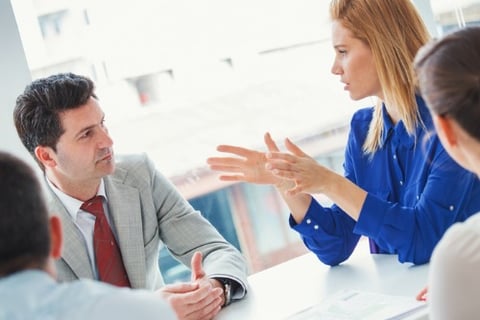 Nobody likes to be on the receiving end of a complaint. They're a hassle and a headache … but they can also be helpful. In 2018-2019, 70% of complaints received by the Insurance & Financial Services Ombudsman (IFSO) involved general insurers. Rather than wallowing over that statistic, IFSO is encouraging the industry to regard complaints as a learning opportunity.
IFSO Karen Stevens has been in her role for over 20 years and has investigated no shortage of complaints. She has urged insurers to see every complaint not as a negative, but as a learning experience. Stevens says complaints can offer extremely valuable nuggets of wisdom and insight into what the customer wants, what is working and what isn't, and that analysing this will ultimately help reduce problems in the future.
"Insurance has formed a very large part of my life for the past 20-odd years, and in order to understand the industry better, you need to understand your complaints better," Stevens explained.
"Rob Everett said that complaints are gold dust, and they really are. You can get so much information out of complaints – they are free feedback about what's going right with your process, or what's going wrong."
The IFSO Scheme currently has 4,700 total participants, 26 of whom are general insurers. In 2018-2019, 70% of the investigated complaints involved those 26 insurers.
Stevens says IFSO's role has become about much more than simply resolving these complaints – it aims to drive improvement in the industry by collecting information and sharing insights.
"By resolving complaints, we are monitoring insurer performance, and by doing that, we can share insights with the industry to drive improvement in your processes," Stevens said.
"We try and facilitate improvement by sharing these insights. We have so many case studies that we will take lessons from and share with insurers, and with that in mind, we are trying to prevent problems from arising in the future."
Stevens says case studies can be particularly useful for insurers, as it gives them the chance to look at the complaints other companies have received. They can then examine what their own complaints trends are, why they're occurring, and think about how they can prevent them.
"We're hoping this information will help transform the industry in the way we all want," Stevens concluded. "Complaints give insights into customer behaviour and help you focus on them, and the results should be good customer outcomes."