Jump to winners | Jump to methodology | View PDF
MAKING WELLNESS A TOP PRIORITY
Insurance companies, like those in many other industries, have faced increasing pressure to address issues that matter to their employees, including compensation and health-care benefits, retirement options and bonuses, loyalty leave and professional development.
In the UK, insurance employers that have significantly improved workplace standards are recognised in this report based on feedback provided by employees themselves. Half of the winners recounted major movements in the insurance world over the past few years and spoke about what might be done to deal with lingering issues.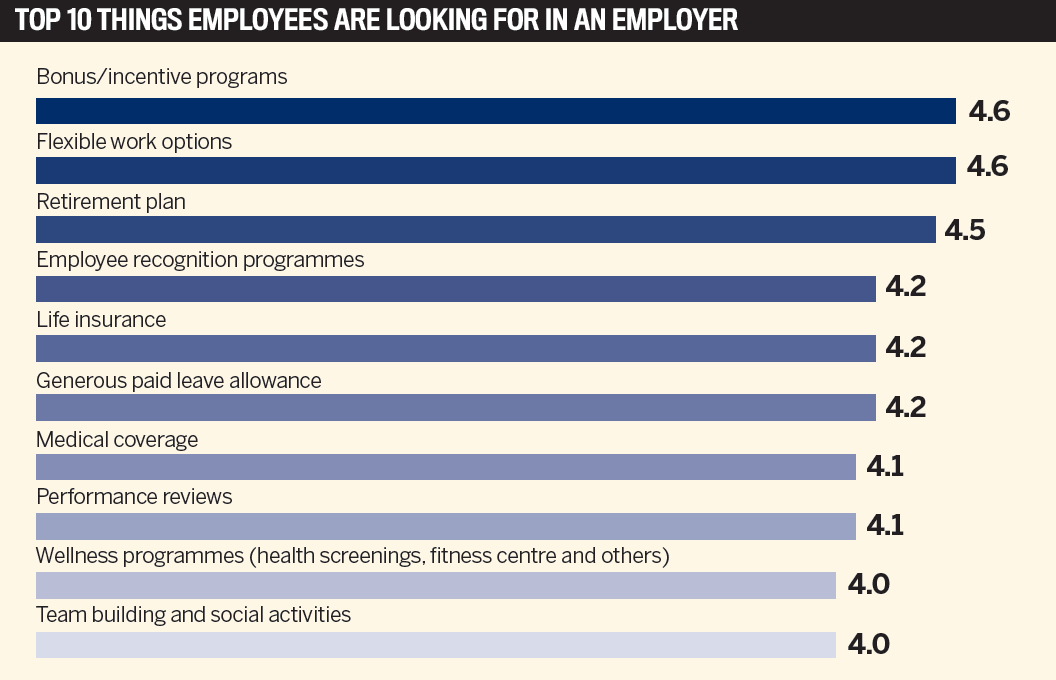 Challenges in the work environment
First and foremost, insurance firms continue to heed the call for healthier working environments and progressive societal change in general.
"We've seen a positive movement across all industries to focus more fully on diversity and inclusion, partly as a result of the international movement around Black Lives Matter," says Sarah Mantle-Gray, director of organisational effectiveness at RSA Insurance, the only winner in the 500-plus employee bracket.
"It's increasingly important to individuals that organisations focus on making D&I a strength, as opposed to an obligation or 'hygiene factor.'"
Warren Downey, CEO of Specialist Risk Group (SRG), another winner, also underscores the importance of finding greater purpose in work, which is especially relevant amongst younger workers. "SRG has tackled this challenge head on by building the kind of company we are proud to tell our friends and family about through an attractive and rewarding culture," he says.
Besides building diverse and meaningful cultures, an emphasis has been placed on extending benefits for previously marginalised situations, such as comprehensive family leave and mental health needs.
"Two particularly topical issues I can think of that are high on both employer and employee agendas alike are work-life balance and employee wellbeing," says Jo Morgan, associate director – HR associate CIPD at TH March Group, another winner.
"A successful career is important to many people. TH March also appreciates that it's important to maintain a healthy balance between our jobs and personal lives. In an increasingly connected world, it can be especially difficult to separate the two."
The company has a workforce with over 80 varied working patterns and 25% of staff working part time. A wellbeing committee consisting of volunteers from across the company helps raise awareness on issues such as the importance of work-life balance.
To prove that employee wellbeing is a priority, TH March has arranged for 10% of its workforce to be trained as mental health first-aiders, in addition to making various employee assistance programmes accessible to the staff.
A protracted pandemic
The second challenge is obviously the COVID-19 pandemic, which has had a strong impact on working conditions throughout the world.
Mantle-Gray says the pandemic has prompted her company's emphasis on helping employees maintain mental and physical wellbeing.
"All returns to our offices since UK restrictions were lifted have been on an entirely voluntary basis – regardless of role – and the overriding leadership focus over the past 18 months has been about looking after our people," she says.
Partly due to the pandemic, the UK recruitment market is buoyant, with job vacancies now around 1.2 million, the highest number since records began.
"Competition for talent is exceptionally high right now, and that looks set to continue. For individuals in our sector, it's great news – there's a huge amount of opportunity and development available," says Mantle-Gray.
With more power in the hands of the workforce, employers need to deliver a strong employee value proposition: one that's flexible, among other things.
Mantle-Gray adds that the pandemic has shown that a hybrid way of working, which combines office and remote environments, is a viable option with benefits for employees and organisations alike.
"We've certainly been on this journey at RSA, and I'm proud to say that we have absolutely embraced flexible working as a long-term part of our operating model. We trust our people to deliver good outcomes for our customers and our business, regardless of where they work," she says.
Mantle-Gray also says that showing humanity, vulnerability and openness during the pandemic – particularly among the senior leaders – has resonated with RSA Insurance employees.
Downey notes the importance of "creating an environment more adaptable to the needs of the employees, including solutions for part time, job sharing, remote working and people returning to the workforce". He adds that SRG's management always listens to staff and is leading the market in its approach towards flexible and remote working.
"Surviving and thriving during the pandemic – the economic downturn, and personal health concerns – have created a challenging environment for the insurance market regarding coverage and claims," he says. Downey notes that remote working adds to the challenge of first surviving, and then thriving, during the pandemic. Thus far, SRG employees have lived up to company's motto, which is "Difficult. Done well".
Morgan of TH March lauds her colleagues' resilience, particularly amidst concerns around connectivity, remote working and maintaining staff engagement. She notes that the company adapted well and was able to shift more than 120 office-based staff to a work-from-home arrangement within weeks.
"Customer service remained our priority and staff adapted quickly to a virtual way of working. Workloads, the sharing of ideas and training continued, but were immediately switched to virtual platforms. The flexibility and commitment shown by the staff was fantastic.
"We also share our new lockdown lives, working from home with our children and pets. Shared stories and photographs enable us to continue to feel connected to one another. Hybrid working and flexibility are now vital components of our working lives."
Morgan says the firm's hybrid working policy based on feedback from the staff and leadership team is working well during the trial period.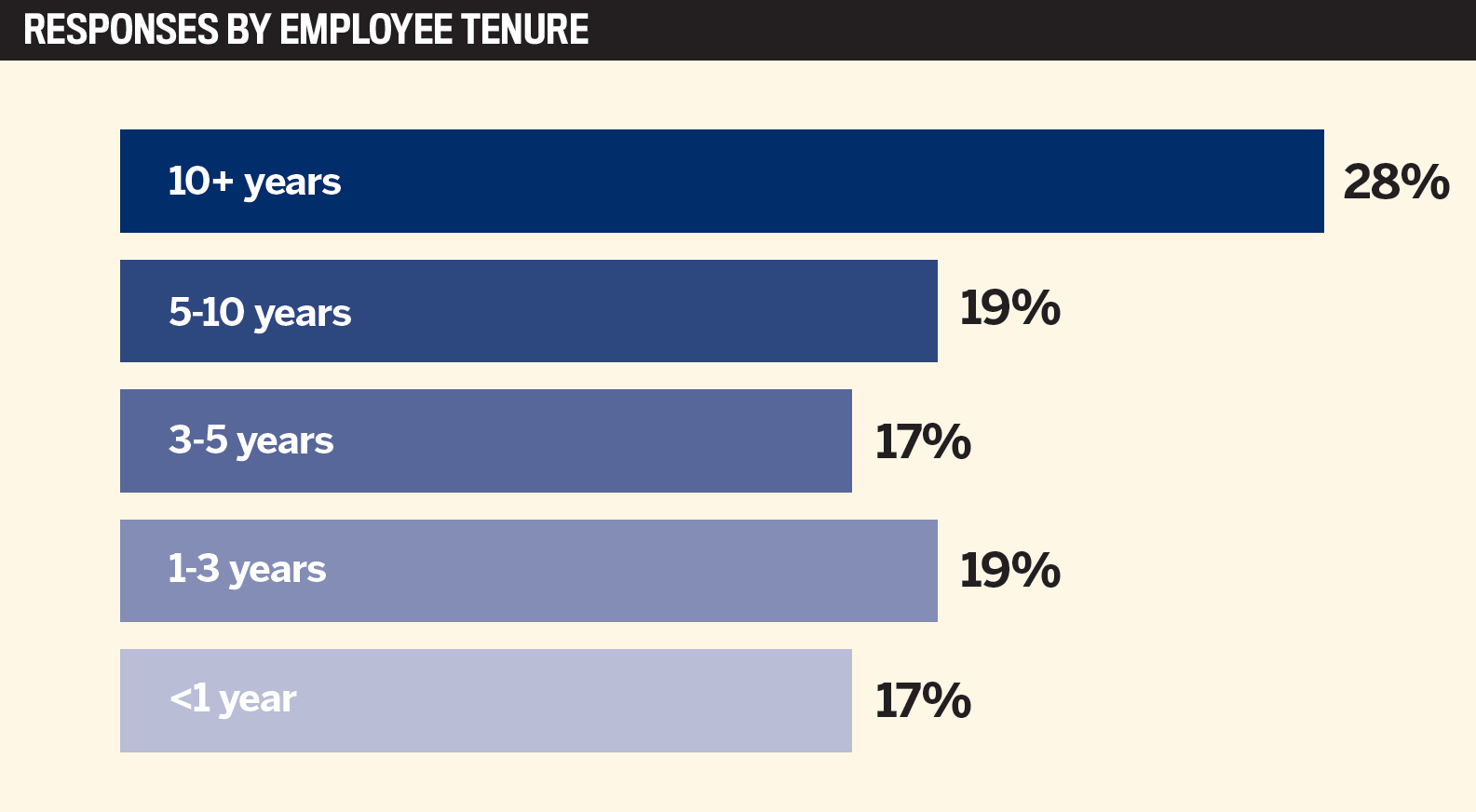 Projections for the workplace
Employers have listened and acted on issues ranging from social justice transformations to the pandemic and everything in between.
What's the outlook for the next three years?
"If we're smart, as an industry, we'll preserve the positive things we've learned from the pandemic and continue to build on these," says Mantle-Gray.
"For example, firms that not only make hybrid working part of how they operate, but who develop this further by investing in great remote collaboration tools, and by consciously accessing untapped talent pools in different geographies, will be those that attract and retain the best talent … Similarly, firms shouldn't lose the 'heart' and feeling of togetherness that many organisations in our industry have created through this exceptionally difficult period."
Meanwhile, Downey emphasises three key issues the insurance industry should focus on. First is continuing to be flexible.
"New attitudes to flexibility will help improve employee mental health, purpose and balance, and attract a wider talent pool," he says.
Second is maintaining meaning and purpose, and seeking creative ways to expand the employee experience. He said that these changes should take place in the context of the employees' role and career and the firm's purpose. "At SRG, this means 'building the kind of company we are proud to tell our friends and family about' and trying to live this out across the entire group."
Third is retaining an emphasis on wellbeing. Downey says that flexibility and remote working, as well as the stresses and strains of daily life, create challenges for all employees and companies. Organisations that address these concerns with resourcefulness and under-standing are well positioned to benefit compared to those that do not.
Morgan believes that "hybrid working and increased flexibility are here to stay. There have been huge benefits to both employers and employees, and we need to preserve these".
10-25 employees
101-500 Employees
ARAG
CFC Underwriting
Specialist Risk Group
500+ Employees
To find and recognise the best employers in the insurance industry, Insurance Business UK first invited organisations to participate by filling out an employer form, which asked companies to explain their various offerings and practices. Next, employees from nominated companies were asked to fill out an anonymous form evaluating their workplace on a number of metrics, including benefits, compensation, culture, employee development, and commitment to
diversity and inclusion.
To be considered, each organisation should have reached a minimum number of employee responses based on overall size. Organisations that achieved an 80% or greater average satisfaction rating from employees were named Top Insurance Employers for 2021.