Aston Lark's new office head on his plans for the business | Insurance Business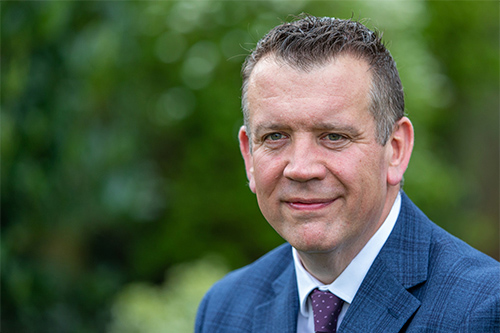 Before Jim Stevenson joined Aston Lark in early April as associate director, to lead the brokerage's new Cheltenham office, he was at a crossroads in his career. While debating his next opportunity, he came across a post by Peter Blanc, the CEO of Aston Lark on LinkedIn. It outlined its determination for growth in green field start-ups at a time when other brokers were closing up such offices and Stevenson felt he was a natural fit.
Read more: Aston Lark establishes new office
When he first met with Blanc, there was simultaneous recognition, not just of the ambitions they shared for the business, but also of the values that they both prized – those of customer care, quality and growth. With over 30 years of commercial insurance and risk management experience and leadership at his disposal, it was natural that Stevenson's next step would embrace the unique capacity of a role in the insurance brokerage industry to make sure that no two days are ever quite the same.
"I meet businesses from all different levels and different markets, and it's never repetitive," he said. "I see clients, and insurance companies and other business partners, whether they are accountants or lawyers. I've worked with so many teams and have seen that, when it's done well, insurance is really driven by customer care, and good customer outcomes."
The new Aston Lark office will cover the counties of Herefordshire, Worcestershire and Gloucestershire, as well as expanding further afield across the Midlands and South West. It is essentially Stevenson's role to make this a viable office and to introduce the Aston Lark brand across the region in a variety of ways, from winning new clients to organic growth opportunities to potentially acquisition-led growth.
Read more: Aston Lark make first acquisition of 2020
Stevenson believes that working in less centralised regions has several advantages, including enabling an individual to be more actively involved in making a difference in the business they work with. The opportunity to make a difference, to delight customers, to build a reputation and to play your part in a team has perhaps always been more accessible in the regionalised insurance markets.
When Stevenson first joined Aston Lark, he highlighted the need for businesses to evolve with a focus on customer care and agility, and the coronavirus pandemic has only emphasised this requirement yet further.
"At the moment I am focusing on setting this business up and listening to how business operators and owners are coping at this time and trying to help them," he said. "My first six months are going to be very consultative and focused on trying to help clients thrive and to protect them from having any other nasty things happen at this, the worst possible moment."
It has been a very difficult time for many businesses, Stevenson noted, and he has seen that the priorities of most businesses appear to focus on the welfare of their customers and staff first and foremost. Strong leadership with a good dose of empathy is what is required at the moment, as is a focus on what the future might look like for the business after the crisis.
"Lots of businesses are communicating brilliantly with their colleagues and their customers," he said. "And those that know where they are going and have a really strong idea about business continuity are prepared to do what they must do to deliver their recovery… It comes down to down to purpose, vision and agility. The strong business models are going to do OK; it is the [businesses] that were slightly flawed in their business models that may find it not so easy to adjust."
Now is the best opportunity many businesses will ever have to provide capacity to adapt and to demonstrate resilience, and Stevenson highlighted the need for business leaders to be realistic about their current situation, to focus on what they can change, to accept the challenges that they are facing and just to keep on moving.
The role of a broker is a fundamentally unique one, Stevenson stated. The role of the broker is to be a trusted advisor and the coronavirus pandemic has highlighted that the very best of insurance brokers are not in a sales focus mode at this time, but are concentrated on consultancy and caring for their clients.