Aston Lark CEO on developing in the Irish market | Insurance Business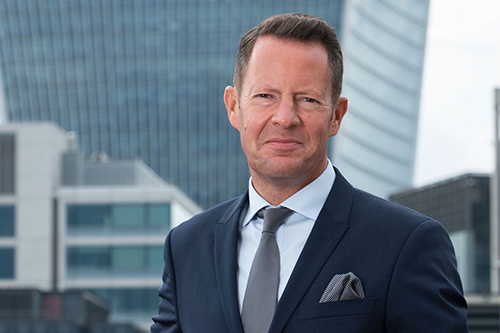 For Aston Lark, 2019 was a year of developing opportunities both within the UK and further afield, a strategy enabled by the company's multiple acquisitions and strong organic growth.
The chartered insurance broker recently made headlines with its acquisition of two Irish brokerages and its appointment of Robert Kennedy as CEO, Ireland. Group CEO, Peter Blanc spoke to Insurance Business about how these recent acquisitions came about and outlined the growth plans Aston Lark will be employing across the country.
Read more: Aston Lark reveals new CEO in Ireland
The opportunity to purchase Robertson Low came about after Aston Lark's initial discussions with the broker regarding Brexit planning, Blanc said. At the time there was a lot of concern about a hard Brexit and, he said, this was a special concern for Aston Lark which does a lot of business in Europe, particularly with its musical instruments scheme.
"When we met Robertson Low," he said, "we realised, firstly, that they were a really good business and, secondly, that there is a really good opportunity to do in Ireland what we've done in the UK and become one of the most trusted insurance brokers in the country."
After buying Robertson Low, Blanc said, Aston Lark spoke to their management team as well as other parties in the market and were introduced to Wright Insurance Brokers a business which perfectly aligned with their acquisition strategy.
When looking for the right business to acquire, the two most important considerations are scale and reputation, Blanc said. Wright and Robertson Low were included in the top 20 broker lists in Ireland and have good scale within the market, he said and, asking around within the Irish market, it quickly emerged that the two brokers both have fantastic reputations and an established pedigree.
Between these two acquisitions, Blanc said, Aston Lark now has four offices across Ireland, and he believes there is an opportunity for the broker to double the business again over the course of the next few years with further acquisitions.
"To help us do that," he said, "we've taken on a new CEO for Ireland, Robert Kennedy, who was previously head of sales and distribution for Aviva in Ireland."
Kennedy, who has also enjoyed previous roles with RSA and Aon, already knows a lot of the brokers in the country, Blanc said, and the hope for Aston Lark is that it will find new opportunities to add brokers to the organisation and to grow throughout the territory.
The brokers currently working with Robertson Low and Wright, he said, will benefit from Aston Lark's acquisition model which aims to not disrupt what they are doing on a day-to-day basis but to free up their time to concentrate on clients and staff.
"The Irish market is going through a really tough period at the moment with liability rates, in particular, going through the roof," Blanc said. "We're hoping that, as we grow in Ireland, we will bring together our purchasing power to help with negotiations with underwriters."
Aston Lark is dedicated, he said, to building up a strong London market presence to help their brokers place business within this market and, for the acquired businesses, he outlined, being part of this organisation will provide them with the strength to create great results for their clients. Robertson Low was the first fully-licensed Irish Lloyd's broker, he said, and so their connection with this market will be the cornerstone of Aston Lark's London market broking operation.
Blanc outlined how Aston Lark, which has made almost 20 acquisitions over the last four years, has long understood that developing a great team is essential to its strong core growth strategy.
"You won't find us on aggregator sites as we are not in that volume arena," he said. "We're in the space where we provide clients with advice and the best way to be a great business in that sector, is to employ great people to give that advice."
Building the right team to look after the client is an important part of developing in a new market, Blanc said, and he highlighted how a positive team spirit and a desire to grow and build the business are valuable traits to consider within the talent acquisition sector. It has been a real coup for Aston Lark, he said, to welcome Kennedy and Mark Nolan, who will be taking on the role of chief financial officer in Ireland from March.
Aston Lark now has a first-class team operating in Ireland, Blanc said, where, as in any other market, broking is all about the people. Everybody coming on board, he said, has helped bring the recent acquisitions together and will continue to be involved in finding other brokers who want to be part of Aston Lark's ongoing story.