Bennett Christmas MD on driving a culture-first acquisition strategy | Insurance Business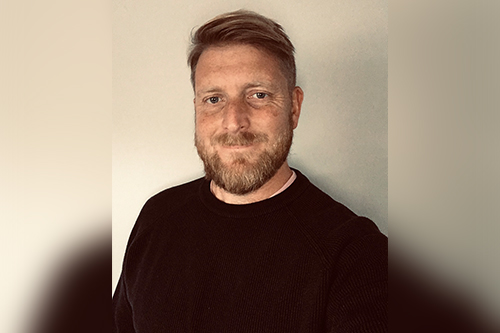 It is something of a badge of honour to be able to say you "fell" into insurance. When Tom Stripp (pictured), the MD of Bennett Christmas left college in the early 2000s he had no idea what he wanted to do for a living and it was only the pressing need to find a job that led him to become a trainee account handler for a local professional indemnity (PI) broker. Initially, he said, this was just a way to earn a living, but that all changed when the business was acquired by Dickson Manchester in London.
Read more: MD on creating pathways for young talent in insurance
"Half of the business followed that acquisition into London, and I was one of those who did," he said. "And it was from that point that I opened my eyes to insurance, and to be being bang in the middle of London and seeing what the potential was career-wise. And then a few years later, my boss sold his business and headed back down to the south coast to start up another brokerage and I followed him and stayed there until 2012."
When the time came to push forward it was through the strong industry relationships he had built within the market that the way ahead became clear, Stripp said. He got chatting to Mark Bennett, the CEO of Bennett Christmas, a brokerage which, at that time, was not particularly involved in the PI space. He joined the business in May 2012 as its head of PI and in that year BC Underwriting started up as the underwriting arm of the business, with Stripp becoming MD of BC Underwriting in 2014.
Read more: Ethos Broking MD on why brokers must focus on winning new business
"Then in 2017, off the back of the growth of BC Underwriting, the shareholders of Bennett Christmas asked if I would take on the role of managing director role for the group," he said. "And here we today, from a £9 million business with 15 staff, to a business with about 50 staff which is knocking at the door of being a £20 million broker.
"Journey-wise it's been a steep learning curve but I think it's largely due to meeting people along the way who you aspire to and look up to, and people who give you the opportunity. And I'll always be thankful to Mark who gave me that opportunity in 2012. Those relationships have been a part of my journey and that's true of all sectors, not just insurance, that you meet so many different people along the way. And you're not quite sure where those relationships could take you so it's definitely important to build them and continue building them throughout your career."
In August 2019, Bennett Christmas came under the Ethos Broking umbrella and Stripp noted that the decision was made with a view to what impact the acquisition would have on the business's team. Ethos held the same 'ethos', the same culture and the same ethics, and it made sense to join the business based on these metrics. When you join something like Ethos, he said, it opens up huge opportunities for smaller community brokers.
"It gave us the platform to push on to the next level, which I think was one of the biggest key pieces for us, as we had got to a point where we knew what we wanted to do and where we wanted to go," he said. "But sometimes you just need that springboard to get you there and that's what Ethos has provided over the last 16 months for us and also it creates opportunities which we may not necessarily have got if we had remained as an independent business. So, it's had a massive positive impact on the business and on improving Bennett Christmas as a partner."
This same focus on culture and ethics has been the driving force behind each of the three acquisitions which Bennett Christmas has undertaken since becoming an Ethos Broking partner. Looking to the more recent purchases the business has made of Kent-based Sennet Insurance Services and Warwickshire-based independent broker Offshore and Marine Insurance Services Ltd (OMIS), Stripp noted that the first consideration was how the staff would fit in.
"And once we get over that hurdle, it makes the journey for them and us much easier at the end of the day," he said. "With any business you buy, it's a huge change and results in anxiety for those people who come across. But I think if you can get across what we're about outside of insurance, what we're about as a business and as a team then you make people feel comfortable, and then you can get into the insurance [considerations]. But we have to make sure that any acquisition we look at fits with our culture and wants to be part of our journey."
Going forward, Bennett Christmas will be looking at additional specialist acquisitions and further general broker acquisitions. The business speaks daily with brokers via its wholesale department, BC Underwriting, he said, and it has been interesting to change the conversation with these brokers to examine where their journeys are taking them. It's noteworthy how many of these businesses have similar outlooks, and goals and ambitions.
"For us, there's definitely opportunities on the cards, created by Bennett Christmas and created by Ethos Broking," he said. "And I think acquisition has now got to form part of the growth of the business in addition to organic growth and new business and renewal retention. There will be many more opportunities for us, some will fit perfectly, and others may not but that's just part of the whole journey."