Ethos Broking MD on why brokers must focus on winning new business | Insurance Business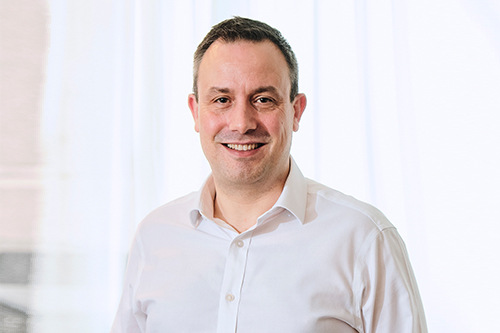 Winning new business is the lifeblood of any company, and while this holds true at any point in time, never is it more important to remember than during a time of crisis.
Speaking with Insurance Business, the managing director of Ethos Broking, Richard Tuplin (pictured), noted that despite the COVID-19 pandemic, concentration must turn to finding new opportunities. The biggest challenge for businesses has been changing their outlook from being internally focused to looking externally for their next move. People know themselves better than perhaps ever before as a result of the pandemic and this includes knowing when the time is right to relieve the pressure from their renewal line through new business.
Read more: Ethos Broking acquires Perry Appleton
"We quickly engaged the business through the Regional MDs and the Ethos Partner MDs, and came up with a way to engage our people," he said. "My leadership style is much more carrot than stick… so what we said to the business is 'let's have some fun.' And with Nic and Beth from the Bravo Group comms team, we created a competition within the regions with the aim of going out and seeing who could win the most new business."
By pitting the northern partners against the southern partners during this light-hearted competition, Tuplin said, Ethos Broking was able to turn what could have been a very stale scenario into an opportunity to balance fun with the serious message of focusing on external business. This is fundamentally about displaying commitment to the business and being more resilient through 2020 and going into 2021. The results in May spoke for themselves, with a 0.5% increase in business activity year on year from 2019.
"This tells you that we can do more in our bedrooms and our studies and our kitchens and our lounges and that [success] is about a state of mind," he explained. "It's about wanting it more than anybody else does. You've got to be prepared to put in more calls, more emails, more networking than anybody else. When you increase that activity, you'll come up with better numbers.
"It also shows the resilience of the brokers we've bought that they have done exactly that. They're motivated not just by the competition but by the pride angle of this. And we want to deliver for our investors, but also to deliver for the other minority shareholders as well. So, we're very focused on getting out there and making it business as usual as much as possible."
Winning new business comes down to effort, Tuplin said, and no one CRM system alone is going to create new business. One of the most effective processes it has implemented has been calling prospects to ask how they are keeping, and to offer support and guidance. By putting together client care packs which go beyond the insurance claim and beyond what most people associate with insurance brokers, the business is pitching itself as a true business advisor.
Read more: How are brokers and customers changing their habits during the pandemic?
"These documents detail COVID support, where to find government help, and where to find risk management and employee assistance," he said. "And we're letting them know that we understand that there are price pressures but if we call you when you're not our client, in this time of need, then we are going to stand out. And we've had prospects tell us that they haven't even heard from their existing broker. When you know what your proposition is, or what your specialty line is, and you're calling prospects at a time when they didn't expect you to, that's when you get your momentum."
The business has worked with each of its regional partners in helping them find what works best for them. Tuplin strongly believes that just because a broker has an office in a community, that does not mean that they are a community broker. Regional partners are supported in reaching out to their clients, in making sure that local suppliers are paid on time, and in providing valuable information to their clients and their prospective clients. From explaining what furlough means, to explaining the decisions being taken by Ethos which might be applicable to their own success, there is so much that brokers can do within their communities.
"And sometimes we're just listening," Tuplin said. "Listening to their worries and to the challenges that they are facing. Sometimes that's all you have to do to create that relationship and become that trusted advisor. And when you've got that trust, then you're at the next step. So, there wasn't a silver bullet, it was just the premise of making these calls and making that contact. This showed that we are caring and that we know what we're doing. And if you are hearing from us at a time that is so awful then the good times will take care of themselves, and they are just around the corner."