CEO on the challenges and opportunities of running your own business | Insurance Business UK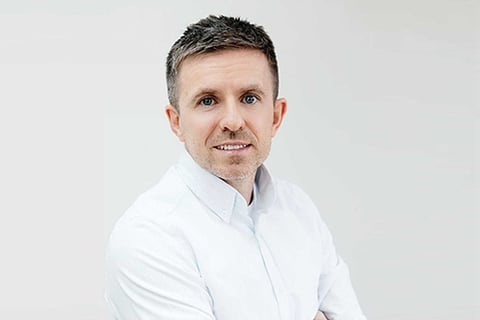 For individuals and businesses celebrating work anniversaries during the COVID-19 lockdown, there is likely to be a great deal of mixed emotions as they reflect on the last four months. For those businesses which have managed to make the leap to remote working successfully, the relief is likely tempered by the understanding that a full celebration of any milestone with their colleagues is not yet possible.
For Jason Connon (pictured), the founder and CEO of the Provenance Insurance Brokers, it has been just over three years since he turned his thinking about launching an insurance brokerage into a formal business plan. At the time, the idea of economic disruption on the scale of COVID-19 simply did not bear consideration, but that has had to change – and fast.
Read more: How can brokers access the HNW sector?
From an operational perspective, he noted, the pandemic has had no impact on the firm as its infrastructure was built for remote working. However, as a business that likes to interact closely with its clients, insurance partners and suppliers there is nothing better than meeting and working with them face to face, which has temporarily fallen by the wayside. Thankfully, the business has what Connon believes to be a first-class IT operating model and has adapted quickly and, with the future communication model for insurance businesses looking likely to be a blend of both traditional and digital channels, Provenance is prepared and ready.
"It fits with the business where we see ourselves as a traditional service model with modern IT and infrastructure," he said. "On the client front, it's been a noble exercise to assist clients throughout the pandemic but there's no getting away from the fact it has been tough for everyone. We are grateful for the NHS and the amazing key workers who have managed this."
Like many working within the sector, insurance was not Connon's first choice career and he played in a gigging band for many years before deciding to get a "proper" job and joining Zurich Insurance in Glasgow. It was after 15 years working at Zurich that he decided to strike out on his own and set up Provenance.
"I had the ambition to start my own business for a while, before taking the plunge in 2017," he said. "Working closely with most of the UK brokers, from the insurer side, I had a good perspective of the end-to-end customer journey and saw a gap for good old-fashioned client focus in the HNW insurance space. The widespread consolidation in the market meant that a lot of brokers had no choice but to look inward, and the flexibility and speed that they once had as an independent brokerage was diminishing.
"Parking the challenge of COVID, it's a tough gig to get going as you are bringing together technology, a new team, finding and retaining customers, products (most insurers do not make TOBAs an easy process), regulation and then competing against well-established firms. But my eyes were wide open to that and happy to take on the task. We see and feel that when we win clients from some of the largest broking companies in the world, and in our retention rates."
Read more: NFU Mutual on the state of the high net worth insurance market
Connon has found every part of starting up and running his own business interesting in its own way but is very proud of the team that Provenance has built and the clients that the business has won. There is real excitement in the shaping of the plans for the brokerage for the next 12-18 months, he said, and the business has no intention of standing still. That's part of the enjoyment, having the drive to push on and continually improve.
What he enjoys the most about working in the insurance broking sector, Connon noted, is that, as competitive as the sector is, insurance brokers are more than happy to help each other. This is something that isn't mentioned too much and it's something that reflects well on the sector as a whole. The COVID-19 pandemic has also highlighted the role of a broker as a trusted voice and advisor in their communities and a more recognised, qualified insurance professional will likely be used to provide insurance for businesses going forward.
"Broking has to be a trust-based relationship," he said. "Business owners are passing the protection and future of their livelihood into your hands when seeking cover and risk management."