NFU Mutual on the state of the high net worth insurance market | Insurance Business UK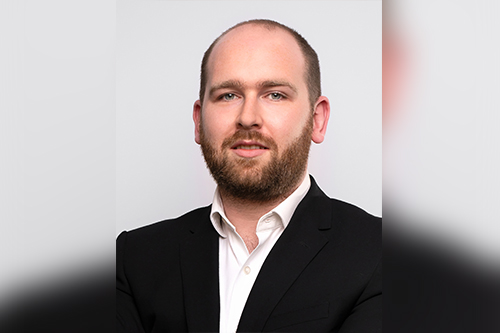 Last week saw a partnership form between leading rural insurer NFU Mutual and CyberScout and Ontrack to introduce personal cyber protection within the insurer's bespoke home insurance. The cover has been implemented to help strengthen NFU Mutual's position in the high net worth insurance market (HNW) following the relaunch of its bespoke proposition in October 2019. The collaboration came about thanks to the close attention that NFU has been paying to developments across the market, Nick Wilmot (pictured), bespoke manager at NFU Mutual noted in an interview with Insurance Business.
"Demand for cyber protection has been increasing, and there has been a steady flow of products coming to the market recently," he said. "We took the time to validate this through our research and design something which goes beyond just providing financial support. This is where our relationship with CyberScout comes in, providing our customers with so much more than just cyber insurance."
Wilmot has over 10 years' experience in the HNW insurance market and has been leading a recent project at NFU to significantly improve its proposition in the market which includes this delivery of personal cyber cover. His role is to make sure that the business's proposition stays relevant and delivers value.
Looking at the state of the sector, Wilmot noted that, according to Defaqto in 2019, a steady reduction in capacity led to the lowest number of available products on the market for five years. NFU Mutual has seen the market hardening over the past year which has shifted many insurers' attention to focusing on profitability by tightening their risk appetite and underwriting approach. With this comes an opportune time to promote the value of the broader proposition.
"Insurers have typically been slow to innovate," he said, "but through advances in technology, whether valuation software or connected homes, combined with emerging risks such as cyber, the dynamic is indeed shifting, while ensuring customer value remains at the forefront of decision making."
Read more: How can brokers access the HNW sector?
The COVID-19 crisis has impacted the HNW market, he said, as the uncertainty caused by the pandemic prompted some customers to pause their plans to move insurance provider. With many customers experiencing challenges in their own businesses, attention understandably shifted elsewhere but there have been signs in May and June that the market is returning to normality. 
"We, and our partners, have adapted quickly to deliver services remotely where possible," he said. "In a market focused on delivering exceptional service, there is no substitute for a real conversation, however, video conferencing software has been well received. It will be interesting to see the long-lasting effects this change has on the market beyond coronavirus. As part of our commitment to the ongoing development of our bespoke proposition, we are monitoring customer communication preferences and will continue to advance with these in mind."
It was to be expected, Wilmot said, that following government advice against all but essential travel, the industry would experience a spike in travel claims, and the HNW realm is no exception. With customers generally unable to visit the other properties they may own, NFU Mutual has been fortunate that the weather has been benign and claims have remained relatively low as a major weather event during this period would have been very challenging to deal with.
Read more: NFU Mutual makes double announcement – offers coronavirus package
Having worked within this specialist sector for several years, Wilmot has several tips for agents or brokers looking to highlight the value of a HNW policy to their clients and noted that, fundamentally, a HNW policy should remove any burden of uncertainty from the policyholder. Although this may involve additional work at the outset in determining correct values, the time invested can transform the claims experience.
"The flexibility and broad protection given by HNW insurers can only be provided by the insurer understanding each customer's unique lifestyle and attitude towards risk. A picture which underwriters rely on the expertise of their agents or brokers to paint… [A] deep understanding enables tailored cover to be produced," he said.
"Many HNW individuals underestimate the complexity of their needs or fail to realise the pitfalls of a standard home insurance policy. This presents a vast opportunity for specialists in the market to educate and sell the value of specialist policies. Whether it is damage to part of a matching pair or suite, a specialist repair to a family heirloom or relocation support following an aggravated burglary, the way HNW policies respond when customers need it most sets them apart."