CETA boss on what got him hooked on insurance | Insurance Business UK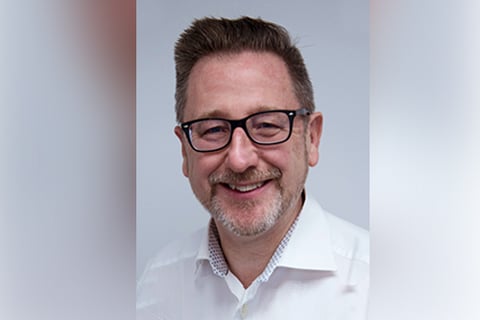 It might be hard to believe that a motorsport enthusiast would find excitement in an insurance career, but CETA Insurance chief executive John Bibby (pictured) knows where to get his thrills – from breaking ground in the industry and leading a broking business that is driven by technology.
In this Q&A with Insurance Business, the CEO tells us what he'd like CETA to be known for, and what they're doing to get there. Bibby also offers insights as to why technology should be more than just a means of delivery.
What brought you to the world of insurance?
My first job was with a small provincial broker and my boss was inspirational (at that time) in developing insurance schemes. The mixture of analytics, creativity, negotiation, and development was very exciting, especially as the rest of the insurance world was stuck with standard products and tariffs. It was great to be breaking new ground and creating solutions that companies and policyholders really valued. From that point I was hooked.
How different is it working at a tech-enabled insurance broking business?
Just like in my first job, we are breaking new ground and using technology to solve problems and deliver solutions. Today the delivery platform and customer journey are just as important as the coverage, pricing, and underwriting. Technology has been around for a long time, but it is only recently that we are able to shape it to meet intermediary and policyholder requirements in a really efficient and intuitive way.
We specialise in non-standard products and distribution – this can be complex behind the scenes, but our technology delivers simple and intuitive customer journeys striking the balance between speed and thorough underwriting. We think about technology as part of the product rather than as a delivery channel – still very exciting!
As chief executive, what are your priorities for CETA Insurance?
Gaining a reputation as a company that builds smart insurance for smart customers. We are doing some really exciting things, and my key priority is engaging with long-term distribution partners who share the same vision of providing great customer insurance solutions effectively and efficiently through great technology.
Where would you be if not in insurance?
If I had the skills (which I don't) I would be a MotoGP rider. The really good riders such as Valentino Rossi understand every aspect of the sport – strategy, technology, teamwork, partnership, hard work – and they add to this enormous talent and bravery to create success. This is very exciting and rewarding – just like working for an insurtech business!
Name one thing your peers probably don't know about you.
I ride a Ducati Panigale motorcycle and have on occasion exceeded 160mph – obviously not on a UK road.