Chairman John Moore and his love affair with insurance provider Thomas Carroll | Insurance Business UK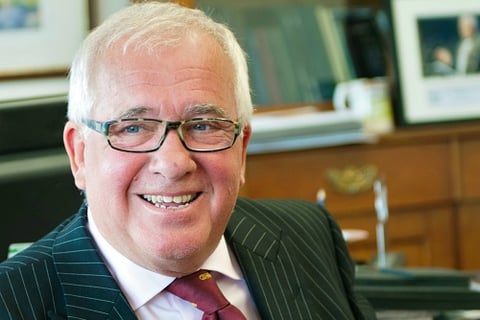 It was thanks to the charisma of a branch manager that former Chartered Insurance Institute president John Moore MBE (pictured) found his way into the industry. Now Insurance Business has caught up with the Thomas Carroll chairman, who offers a sneak peek into his life outside the Chartered Insurance Broker.
"I have been cutting grass at my village cricket club for the last 50 years," shared Moore when asked to name something his peers probably don't know about him. "I find it different – drifts the mind away from targets, budgets, and strategy."
The industry veteran, whose move to Thomas Carroll in the '80s to serve as a director was previously described by co-founder Evan Thomas as "the transfer deal of the century," started out by interviewing with the likes of accountants, banks, and even the civil service.
Armed with his O-levels, Moore "was then impressed by a charismatic Cardiff branch manager with the mighty General Accident." The rest is history.
As for the most significant change he's seen in his decades in insurance, the seasoned executive had only one answer: "Technology, technology, and more technology." This has been a major challenge as well, he said, aside from regulation and recruiting the best talent.
When asked where he'd like to see Thomas Carroll go next, Moore verbalised his vision with the words "Chartered, professional, independent, and the national broker for Wales… and beyond."
The chairman, who caps off his evenings with a cream tea cake and pint of real ale in his dozing boundary deckchair, is committed to the business and called his relationship with it a love affair.
"With a lifetime passionate love affair for Thomas Carroll it would be most unlikely at my age to seek a divorce, but I do enjoy playing at farmers in my idyllic Pembrokeshire farm house," he told Insurance Business when quizzed on where he might find himself if he were to leave the sector.