Former sous chef on how his broken foot led him to insurance | Insurance Business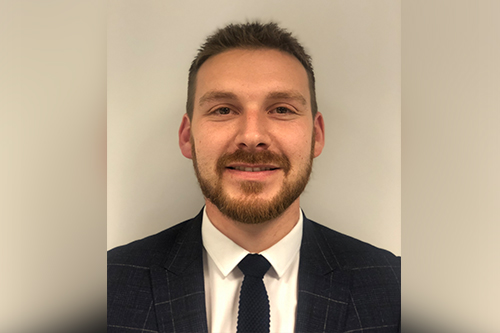 Life sometimes has a funny way of leading us where we need to be… In the case of IFM Insurance board member Jamie Harvey (pictured), his accidental foray into the industry wasn't entirely figurative. In this Q&A with Insurance Business, the former sous chef shares how his broken foot made him pivot to an insurance career.
What brought you to the world of insurance?
Like many people, I 'fell' into it by accident. I literally fell down the stairs and broke my foot! Not being able to work and drive, a friend offered me a job as a sales executive at CGI Insurance in Lichfield which was my first taste of the insurance world.
Since joining IFM Insurance in 2011, what have been some of the most memorable moments for you?
The whole journey has been memorable, if I'm honest. It was a daunting challenge coming to IFM with a blank sheet of paper. Although it has been tough, the effort has paid off. When you get that heartfelt 'thank you' from a client for arranging their claim settlement or negotiating their policy renewal, it makes it all worthwhile.
I couldn't have done it without the fantastic team we have at IFM. Thankfully with their full support we have worked together to grow the business and increase our footprint across South Yorkshire.
What are your priorities now that you're part of the broker's board?
Continuing to drive new business will always be one of my priorities. While the market gets tougher, it is ever more important to look after your clients' best interests. This quite often moves them to recommend you and your services to their wider contacts.
Where would you be if not in insurance?
I guess I would be back in the kitchen where I was before I broke my foot! I studied catering at college and was a sous chef in a two rosette restaurant which was exciting and rewarding. I still enjoy cooking from scratch and creating dishes without a recipe but only very occasionally get to enjoy cooking nowadays.
Name one thing your peers probably don't know about you.
I don't imagine there is much they don't know about me, but I bet they don't know I emigrated to South Africa when I was a boy and started my education in Port Elizabeth. It didn't last too long, but I did spend two years in PE and had a very strong South African accent back then!