Broking boss's trip, slip, and fall into insurance | Insurance Business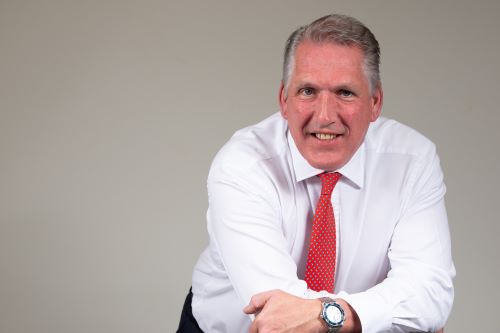 FOCUS Oxford Risk Management Ltd managing director Nick Jones (pictured) isn't unlike many others whose foray into the insurance industry wasn't entirely deliberate. In this Q&A, Jones tells Insurance Business what he could have been in another lifetime, and why at this point the broking boss can't picture himself not being part of the sector.
The MD, who came onboard predecessor company FOCUS four years after it came to life in 1990, was the man behind 2017's amicable management buyout (MBO) that served as the springboard for FOCUS Oxford Risk Management Ltd. Here Jones shares what's at the top of his agenda for the business and where he plans to lead the Bluefin Network member.
What brought you to the world of insurance?
A trip, slip, and fall. Like a lot of people, I fell into insurance as I needed a job at the age of 21. I hadn't followed my original chosen career path and insurance seemed a reasonable option at the time, so I ended up landing myself a job within a company that had a 'sink or swim' approach to career progression.
It turned out that I was quite a good swimmer after a period of time. As a people person, I really enjoyed helping clients find tailored solutions to their problems. This set me on a path of developing relationships with clients both on a personal and professional level.
Following the formation of FOCUS Oxford Risk Management Ltd, what have been your priorities as managing director?
Simply put, our main priority is to ensure the company provides the highest level of service to our clients. I'm a great believer in going the extra mile and exceeding clients' expectations in order for them to continue being serviced by our team and recommending us to other businesses.
In the initial stages, I wanted to make sure people were aware of the 'new' company and while it was born out of the original company, it was important to communicate how we would be doing things differently and better.
I then wanted to promote our specialisms along with showcasing FOCUS Oxford Risk Management as the broker that can place pretty much any risk that was presented to us. We have the expertise and knowledge in our team of dedicated staff, most of who have been with FOCUS for over 10 years.
Bluefin has been a great help in building this reputation. We may be a provincial broker but with the access we have into certain markets, we've been able to place risks that you'd expect national brokers to be placing. This has allowed us to claim the 'local service, national facilities' title.
Post-MBO, what do you envision for the business?
We are looking to engage with the local business community and expand our network of professional advisers. I want FOCUS Oxford Risk Management to become the chosen adviser for insurance in the area. The internet has its place for umbrella solutions and 'one-size-fits-all' cover, but that's not the market we want to challenge.
Instead, we want to work with clients and other advisers who welcome advice on the cover they need to provide the protection for their business or larger home. We want to grow the company by engaging the surrounding business communities and while we will work hard to grow organically, we are always on the lookout for acquisitions of other broking businesses.
What role does the Bluefin Network play?
Bluefin Network plays an important part in our growth plans, directly with certain facilities to place in markets we may not have access to, but perhaps more importantly consultancy around compliance and back office support. The team continues to provide their expertise to ensure we stay ahead of the game.
The industry is challenged with ensuring it maintains professional standards within a demanding compliance regime. It is a constantly shifting environment and with the help of the experts at Bluefin Network, we are now very proud of our compliance programme.
In your more than three decades of industry experience, what do you consider as the most notable developments?
The most notable development has to be the FCA (Financial Conduct Authority) which has helped the industry become more professional in its approach to providing a high level of service to our clients. For years, the industry has been trying to improve its image and its standing in the professional adviser community; the FCA has certainly helped in this process.
Where would you be if not in insurance?
When I was younger, it would have been a career in the Royal Marines; however, for several reasons I declined the opportunity with some regret. But that was a lifetime ago. Besides that, I genuinely can't think of another business I would rather be in.
It sounds like a bit of a cliché but the insurance industry is a great place to be. I've enjoyed the challenges it has brought over the years and it continues to do; I now get the best of both worlds, dealing with my clients and running and growing my own company.