From day one: Building an insurance brand from scratch | Insurance Business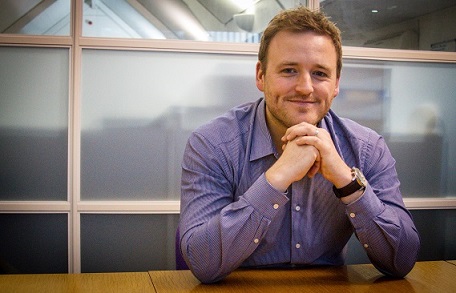 Online home insurance specialist CoverBuilder launched in 2014, specialising in protecting property buyers against losing money if their property purchase fell through.
In 2017, the firm launched its home insurance service, which it says aims to target the "growing number of people" who have issues finding cover or feel they are being unfairly penalised. Today, the business works with major UK insurers to provide a choice of policies to its customers and to negotiate deals that offer the most competitive policy to match their needs.
Insurance Business
spoke to Rob Rushton, head of CoverBuilder, on his career highlights, challenges, and future plans.
Insurance Business: How did you get into insurance, and what was your journey to your current role?
Rushton: My first insurance role was with
Admiral
car insurance back in 2005, where I joined via an introduction from a friend. Starting as a telephone agent selling car insurance, I later moved to the first of my quality/customer experience roles.
AXA
Wealth followed, specifically working within its then newly-launched Elevate platform. I continued there in quality roles, but later moved into team management.
On to the current day, and I work for Red Apple Group, formally Source Insurance, where I've held head of sales and marketing roles. My role today is leading a new business channel, CoverBuilder, offering specialist insurance products to the end-consumers.
Insurance Business: What are some of the highlights of your career so far?
Rushton: I've been fortunate to experience the fast-paced environment and excitement of new business and product launches, both small and large scale. Joining AXA Elevate allowed me to witness and assist in the establishment of a major new wrap platform business. Being part of the initial recruitment, I joined when there was less than £1 million of funds under management; when I left three years later, there was well over £1 billion.
My current role also puts me in similar circumstances: we started on day one with a new brand in CoverBuilder, and we're now working hard to build growth.
Insurance Business: What are some of the challenges?
Rushton: For anyone moving between businesses that offer different products, it is always a considerable task to get up to speed with the way the business works, how your products compare, and the market you are now sat within. I always find it helps enormously to spend time across as many areas of the business as possible. This is time-consuming but will often help you uncover the hidden quirks of the business and new opportunities for refinement and growth.
Insurance Business: Have you seen any significant changes in the industry during your career?
Rushton: I've been involved in a number of projects that have centred on the customer experience and business/product transparency. The continuing regulatory evolution has resulted in a number of business process and culture changes - most significantly in how the business measures and demonstrates its customer fairness policies. This includes integrating Insurance Conduct of Business guidelines and the treating customers fairly principles through to the Consumer Insurance Act and its impact on customer facing propositions.
Insurance Business: What is your personal or professional goal for the coming year?
Rushton: Having re-launched the CoverBuilder brand in March 2017, I am focused heavily on its growth and long-term strategy. While we have seen good progress this year, we're focused on expanding our product offering considerably in 2018 along with the utilisation of technology to improve the customer experience.
Insurance Business: If I wasn't in insurance, I would be…
Rushton: I've always liked the idea of being involved in music production, more specifically on the studio sound engineer side as I'm really interested in the technology that's used. I have a passion for various genres of music, so I think it would be quite satisfying to be part of the creation of music from idea to production, and maybe meet an interesting character or two!
Related stories:
How Lloyd's CEO is promoting diversity & inclusion in financial services
Pat Gallagher on what makes him most proud about AJG