How one insurance broker has grown his business 15% during the pandemic | Insurance Business UK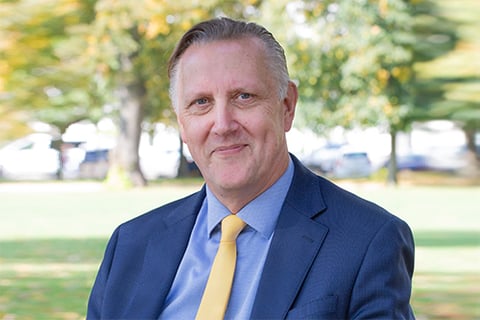 It is an old and familiar adage that where there is change and uncertainty there is also opportunity. The career of John Phillips (pictured), MD of John Morgan Partnership Ltd (JMP), a Cheltenham-based independent insurance broker, is a testament to this. Phillips joined the insurance industry in 1985, just a few short years before the economic crash of 1987 and spent 22 years working with a large provincial broker. In 2008, the time was right for him to build his own business despite the global financial crisis.
Insurance is a fixed cost, he noted, and everybody needs what the industry offers. During a time of significant financial upheaval, everybody is looking at the bottom line and asking whether there is an opportunity to make savings or to buy smarter which means every door is open to insurance brokers who can offer something different. With businesses across the world now facing substantial turmoil due to the COVID-19 pandemic, Phillips has several key lessons that previous recessions have taught him.
Read more: Brightside's trading director on the value of doing things differently
"There are opportunities everywhere, even now," he said. "We've actually grown 15% this year since COVID. We're still delivering our services, we're still getting back to people, we're still seeing these inquires. And I was quite surprised by that because I was expecting there to be a dip in turnover. March was a dip and I thought this is the way it goes, but, from that point onwards, month after month, we've just grown."
Phillips noted that for JMP, which has recently made several new appointments to its team to support its ongoing growth strategy, evolution has always been about spotting where the next opportunity lies. The insurance space is highly competitive but if brokers look after their clients, demonstrate their knowledge and acumen, and devote themselves to building long-standing relationships then they will create the conditions needed to thrive.
"[This ethos] was very much behind the founding of JMP," he said. "When I was younger, my parents were unfortunate enough to be burgled three times. And so, seeing that from the other side of the fence and knowing the trauma that people go through in such situations makes you really understand the value in what we do.
"And if you get these things right, while such an experience is never going to be great, then you can hold [your client's] hand right through the process and help them recover the sums insured. And looking after them and understanding what they need is the best possible outcome of the worst scenario."
The value of empathy in insurance broking has only been made clearer by the COVID crisis, and instilling tenets of care, consideration and honesty into any business takes a dual approach. The first aspect of this, he said, centres around looking after clients, and includes embracing the role brokers must play in their local communities. Lockdown prevented Phillips and his team from going ahead with a charity walk for Linc, a leukaemia and intensive chemotherapy fund. The walk, which would have seen them traverse the length of Hadrian's Wall to link one side of the country to the other, is something he has always wanted to do.
Read more: Director on a crucial activity for insurance brokers
"We're looking forward to getting to do that and to raising money for [Linc]. Charities have really suffered in this period and I think if we can give them a little bit back, that'd be great," he said. "Some of the best days I've had in my career are the days that I have given to charity. It makes you feel about 10 feet tall. So, I like all my staff to do a day here and there if they can, and I am happy to pay them to do that because I think it's a really important thing to do."
Looking to the other aspect that goes into creating an ethically sound business model, Phillips highlighted that COVID has hit the reset button for a lot of people and that it has taught him a lot about what leads to a better quality of life. Supporting staff and creating a healthy work-life balance is essential, he said, and this is what led him to create a four-day work week for all JMP's staff.
"I wanted to give them a better quality of life and a positive stake out of this situation," he said. "I think we were all running at about 200mph before and when [COVID] hit I think it took the weight off some of our staff's shoulders. Now of course there's a lot of people who went through a lot of trauma but, for others, this was an opportunity to [take stock].
"For me personally, I thoroughly enjoyed lockdown and it enabled me to do a lot of things that I had been putting off for a rainy day. And I really wanted my staff to have that day off for themselves to do what they want to do with their day."