Director on a crucial activity for insurance brokers | Insurance Business UK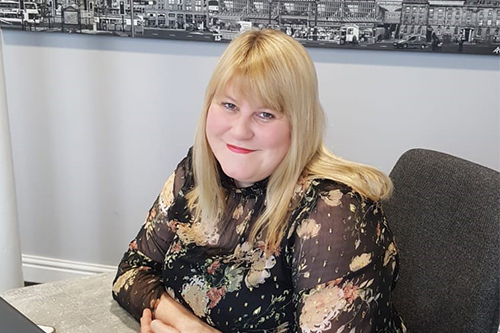 When discussing how individuals came to join the insurance industry there are a variety of verbs that arise time and time again. From "fell" to "tumbled" to "stumbled", these words would imply that the act of becoming part of the insurance sector is innately passive. For some brokers, such as Lucy Hodgson (pictured), director at Eastwood and Partners, however, becoming part of the insurance industry was entirely by design.
It might be hard to believe that people make a conscious decision to pursue a career in the sector from a young age, Hodgson said, but she registers as an exception having decided this was the path she wanted to undertake at the age of only eight years old. Her insurance lineage dates back to her grandfather who worked at Sun Insurance company, as it was before it became Royal and Sun Alliance (RSA). When he passed away in the early 1960s, her father left university where he was studying to be a doctor at the age of 19, and took up a place in the Leeds branch of the business.
Read more: Nimmos Insurance Brokers MD celebrates 60 years in the insurance industry
There her father remained until he set up his own insurance broking business in the early 1970s, she said, and, growing up, she was always fascinated by where he went every day. From the age of eight, she would join him at work whenever possible to sit with the receptionist but, as she got older, she became more involved with the day to day work of the business, and started to become engaged in processes such as writing continuation of cover notes from the age of 11.
"As I got older," she said, "I realised that insurance wasn't limited just to people's cars and houses, that it was about their businesses as well. And I started to make the connection that if people can't insure the things they have then we don't really have an economy. I made that connection when I was doing business studies at the age of 16 and realised at that point how insurance fitted into the world and how it's about helping people manage risk and mitigate risk so that they can run their businesses.
"I did my A-levels and started to think about going to university - because I went to a private girls grammar school, they didn't really consider any other option than that you would go to university. But I didn't want to. I knew that what I wanted to do was to work in the insurance industry. And I was aware it wouldn't be wise to just go from school to working for my dad, so I decided to start working at the Guardian Royal Exchange in Leeds and was there for four years doing commercial underwriting. And after that, I went to join my dad and I suppose the rest is history."
In 2003, the family business was sold to Towergate and Hodgson's father retired and she joined Eastwood and Partners in 2006 to get back to independent broking. Working in the broking industry, she said, there are a lot of advantages but key among them is the people she gets to work alongside every day. There are just so many great people that work in the sector, people who as well, as being lovely, are also talented and interesting and happy to share their experiences and knowledge. Having had the opportunity to meet so many of these people over the years is proof enough that her early impulse to join the sector has well and truly paid off.
Read more: AFL CEO on the value of independent brokers
For Hodgson, an imperative element of her career to date has been her volunteer work in her local community and she champions the need for insurance brokers to become involved with their communities. From her work with the Rotary Clubs in Yorkshire to her election as a Fellow of the Institute of Leadership and Management, Hodgson has first-hand experience of the need for local brokers to be able to relate to their communities.
"At the end of the day, I'm very fortunate to be where I am," she said, "I have a nice job and a nice lifestyle and not everybody is as lucky as me and I need, in my job, to be able to relate to a lot of different people and not just people like myself. And I think volunteering and getting to know who is in your community, and what they need, is really helpful as it keeps you very grounded. It makes sure what you are saying is very relevant and relates to a lot of people, and it also brings you into contact with people you would never normally meet through being in the insurance industry."
The need for local communities to stand together and support each other goes beyond the realm of insurance broking, she said, and into the very fabric of what holds such localities together. She highlighted the Christmas Shoe Box Appeal her Rotary Club is involved with every year which sees thousands of boxes filled by schoolchildren, local businesses and members of the community to distribute among those in need locally.
"This year we were wondering if we could do it, and we are going to," she said. "We're not expecting to get as many boxes but we're just going to make it very clear that the focus of the shoe box this year will be on children. Because everybody's suffering in this, of course, but at the end of the day, Christmas should be magic for children and we want to make it as special for them as possible.
"So that's a sign of how we can adapt to the circumstances we face and put our resources into the right places. We're trying to find the people that are desperately in need in our community and support them in their hour of need."