How will the leisure sector be impacted by the coronavirus crisis? | Insurance Business UK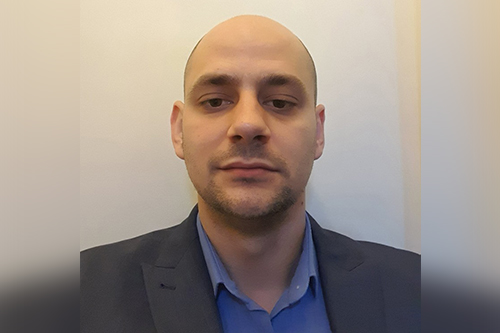 There is likely not a single business, association or government department throughout the UK which has not been impacted by the COVID-19 pandemic, but certain sectors have felt the force of this crisis more keenly than others. From travel to hospitality to beauty, specific industries have been not so much impacted as decimated by the pandemic and the resulting lockdown. With the measures instigated by the UK government easing last week to allow the moderated re-opening of bars, restaurants, cafes and hair salons throughout the country, the leisure sector is primed to start mitigating some of the damage of the last four months.
For Charlie Jarvis (pictured), an account executive at NDML, a specialist insurance broker for bars and nightclubs, who has worked in the leisure industry for over 12 years, the pandemic has represented a time of remarkable challenges and change across the sector. The pressure on businesses to rapidly digitise and start offering online delivery services has been immense but, for many businesses, these off-site deliveries simply do not compensate for their traditional business model.
As the appointed broker for the Night Time Industries Association (NTIA), NDML sits in on its regional meetings and has seen first-hand the decimation of the industry but also how the sector has pulled together. Through the NTIA and the hospitality sector, Jarvis said, there has been a concerted effort for recovery and he has been impressed by the sheer scale of innovation that he has seen throughout the sector and how venues have been making their voice heard during the crisis.
Read more: NDML taps into DJ scene
"I think over the next couple of years, [the sector] likely will not get straight back to how it was," he said. "Venues have closed and, unfortunately, some of those venues won't come back but the ones that do will be strong. We'll see more adaptive business models because I think people will be scared of this happening again. And with so many businesses going under, rents will come down. What we're hoping is that the government will try to make things a bit easier – for instance, they've just put in relaxed licensing rules for on-street space, etc. So, there will changes, but, hopefully, these will be positive ones for the industry."
As an enthusiastic advocate of the leisure sector and the diversity of thought and business models which it allows for, Jarvis is primed to see the positives and he noted that key among these is the opportunity for the industry to come together. This is a chance for a filtering out of the less desirable operations which were on their way out anyway. After months in lockdown, people are going to value their experience of going out more.
"We're already moving towards this," he said. "With venues now, it is more about going out for an experience, for something you can put on Instagram. It's not just about going out and getting drunk anymore, and I think this could push through a bit more. There will be more emphasis on entertainment and having a reason to go out because you can do a lot more at home now and people have got used to being home, so it's going to take more to draw people back out. And so that will lead to some more innovation in this fantastically innovative industry."
Read more: The crucial role of insurance in the hospitality sector
The COVID-19 pandemic has highlighted the necessity for brokers to provide a high-quality and customer-centric service, Jarvis noted, particularly due to the increased spotlight being shone on insurers as the FCA business interruption court case continues to unfold. NDML has gained a number of new clients since the start of the pandemic who have been disappointed in the response of their original brokers and that are looking for a broker who is willing and able to represent clients during a crisis.