Insurance industry stalwart on how it all began | Insurance Business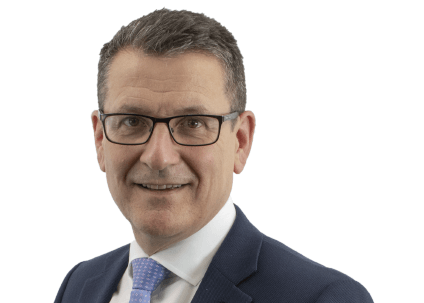 Andy White (pictured), managing director for PIB Group companies Cooke & Mason and Franklands Insurance & Risk Management, tried not to follow in his family's tracks when it came to his career path. Yet, nearly four decades later, he finds himself at the helm of two Chartered Insurance Brokers.
Insurance Business caught up with the seasoned executive, whose experience spans both the underwriting and broking sides of the industry. White shares his priorities, what motivates him, and what he believes has changed and what remains the same after all these years.
What made you choose a career in insurance?
I left school in 1980 aged 16. I was a bit of a rebel and with a grandfather, father, and two sisters who all worked in general insurance I was determined to do something different.
I enrolled on a two-year engineering course and at the end of the first year I got a summer job as an office junior at Sun Alliance. Not long after returning to college for the second year, my sister came home to tell me that Sun Alliance had asked her to let me know that they had a permanent vacancy if I was interested.
Before I could answer, my dad said, "Yes, he is." Secretly I knew that engineering wasn't going to be my career, so I told myself that a job in insurance would be OK for a while until I worked out what I did want to do. 37 years later I'm still here!
Given your experience both with providers and brokers, what made you pick the latter side of insurance?
I've always been more focused on roles, rather than specifically choosing to be a broker or insurer, but I have enjoyed both. My career is typically formed of roles in areas I'm interested in, namely running teams and dealing with clients and the market. That's what motivates me.
What would you say have been the most significant changes in broking over the years?
I believe that the fundamentals of being an insurance broker have not changed over the years. These are primarily about focusing on total professionalism, providing a quality service to clients, and needing an entrepreneurial spirit with thick skin.
What has changed and continues to change at a pace is regulation, competition, and technology. These have had a significant impact in how our service is delivered to clients and eliminating poor performing businesses.
As a Chartered Insurance Broker and as managing director of both Cooke & Mason and Franklands, what goals or priorities have you set for yourself and for the businesses?
Our goals are aligned to the wider PIB Group which include continuing to attract and invest in quality people to enable us to grow profitably. We also continue to provide quality advice and service to clients while maintaining long-term sustainable relationships with our insurer partners.
Both Franklands and Cooke & Mason are businesses which have been built with a focus on professionalism and service at their core, which in turn attracts new clients and colleagues. We do not compromise on these areas despite benefitting from continued investment from PIB to support our growth.
If you were to leave insurance for another industry, which one and why?
Even though I turned my back on an engineering career, I'm still interested in making things and how things work. So, I would probably run an oily garage!
Name one thing your peers probably don't know about you.
I love my music and I have a few quality instruments that I can't actually play but enjoy owning. I also love my annual escape from reality, which is Glastonbury Festival.