Seasoned broker gives his verdict on insurance industry | Insurance Business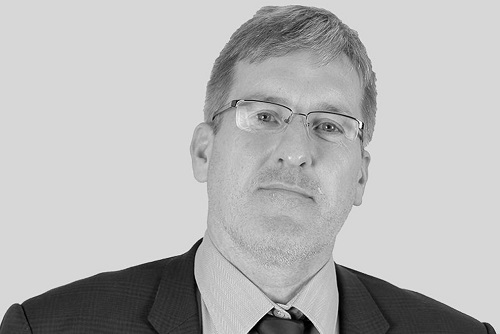 More than three and a half decades – that's how long Stefan Puttnam (pictured) has been in the world of insurance broking, and from the looks of it he is far from tired of the industry.
Insurance Business caught up with the seasoned executive, who started at the tender age of 15 and now serves as managing director of the freshly combined PIB Insurance Brokers and Lorica Insurance Brokers. Puttnam shares the value of not cutting corners and what lies ahead as he enters a new chapter.
What made you pursue – and stay in – a career in insurance?
Back in 1982 I applied for numerous positions including the role of trainee computer programmer at Wigham Poland. Following an intense examination day, I was invited to an interview as part of the final three candidates. Unfortunately, I did not meet the criteria for the role of graduate trainee as I was 15 years old at the time! Nonetheless I was offered a job working within the motor fleet department which marked the start of my career within the insurance industry, six weeks short of my 16th birthday.
Within a couple of years, I had my Lloyd's pass and spent my days broking all classes and types of business, which was both interesting and a massive learning curve. Insurance is such a diverse industry and still offers plenty of opportunities for me, so as long as I can continue to influence and make a difference I will remain in insurance. PIB, as a growing group, presents an exciting opportunity for all of us who are involved on its journey.
What would you say has been the most notable change in the industry from when you started?
Aside from technology (the obvious answer) I would say regulation. When I began my career, your word was your bond. Some of the practices of old and things I have witnessed over the years would not pass the most basic compliance regime today.
Of course, the majority of us acted with the utmost good faith but there were some grey areas which meant the less scrupulous could stretch the boundaries of acceptability. So while regulation and compliance can at times feel cumbersome, overall it has had a positive effect on our industry and raised basic standards immeasurably. I believe the principles are relatively simple – regulation is essentially about sticking to tried and tested good business practices, and not cutting corners.
What has been the biggest challenge for you?
Turning Lorica's model into a successful client-focused business whereby our central support team enabled our brokers to focus on growing and building a profitable business.
When Lorica [where Puttnam was joint CEO at the time] was acquired by PIB Group in March 2018 we quickly identified many opportunities to collaborate with businesses around the group, especially PIB Insurance Brokers.
How has your role changed since Lorica was acquired by PIB Group?
Over the past few months we have been combining our resources and talent in order to operate as one entity. The result will be of great benefit to our clients as they will enjoy access to an even wider range of products and specialisms within the group, alongside the excellent service that is at the core of everything we do.
We will continue to trade under our established brands as we go through this positive period of transition, and moving forward I will oversee both Lorica and PIB Insurance Brokers.
If you were to swap jobs with anyone, with whom or in what industry?
I genuinely cannot think of anything else I would rather do!
Name one thing your insurance peers probably don't know about you.
Once upon a time I was very good at chess. My peak years were between the ages of seven and nine.