Is mentorship instrumental to being a great broking manager? | Insurance Business UK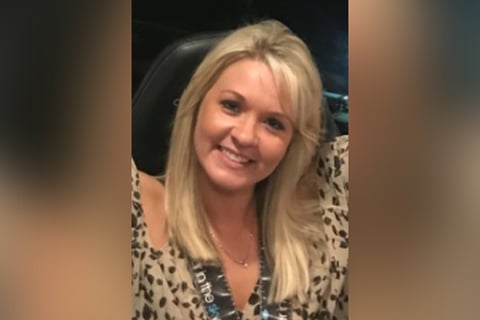 When Aimee Wyatt (pictured) first followed her uncle into employment at Bond Lovis Insurance Brokers it was with the expectation that she would be carrying out a short-term placement and just doing a little bit of administrative work. Now personal lines manager at Bond Lovis, her route to her current role has been an undulating one, as she initially left the brokerage after five years employed there as a sales technician to join Towergate Underwriting in 2010 as an assistant underwriter.
Though she greatly enjoyed the experience of working in underwriting, when the branch Wyatt was working at closed down, a new opportunity opened up at Bond Lovis and she rejoined the brokerage in 2011. Soon afterwards, she said, she started working as acting manager and was shortly promoted to the role of personal lines manager, now supervising a team of six.
Though she now takes more of a backseat role when it comes to the sales part of the business, Wyatt still keeps her hand in as she believes the best thing about being a broker is the opportunities to reach out and interact with clients to find solutions to their problems. On a day to day basis, she said, her role is to support the broking team that she manages with their training and development, and to help build relationships with insurers and implement new schemes.
Wyatt's approach to building the abilities of her team has been widely recognised throughout the industry and last year she was nominated for Mentor of the Year at the Insurance Business Women in Insurance Awards, an achievement which she cited as one of the proudest moments of her career to date. However, though she was delighted by this recognition of her work, Wyatt said, she was surprised by the accolade as she believes that the work she does with her team is simply what brokers should be doing to support each other.
"I was being a mentor without even realising," she said. "It's not something I went out of my way to do. It kind of came about naturally and then someone put me forward for that award and I thought 'OK, maybe I am a mentor'."
Being a mentor is part of the job role itself, she said, and she has always felt it was explicitly within the remit of her position to mentor those around her without ever putting a name to what she was doing. If managers are not hands-on with their teams, she said, she does not believe that they will get the full performance potential of that team.
"At the end of the day, if you take a backseat and you're not as involved then you will find that they are not as involved," she said. "And I feel that if you want to see, not just their business performance but their overall performance as a person grow, then you are not going to be able to see that unless you guide them."
Wyatt has seen an increased demand for guidance from employees in recent years and she believes this is partially driven by the push for compliance within the insurance industry. The responsibility of managers and of mentors is to provide leadership when it comes to new directives, she said, and to keep staff informed on what needs to be done to keep up to date with these reforms.
When considering the core qualities which make somebody a great mentor and an effective manager, Wyatt highlighted the importance of such individuals having the knowledge of the market and business systems which will allow those they guide to carry out their jobs exceptionally well. Beyond this, she said, she believes that being approachable and empathetic are two significant qualities which assist in the creation of excellent mentoring relationships.
"Having like a common ground is important," she said, "as is trust because [staff] are not going to come to you and say what they need to say without having trust in you."
Wyatt detailed her work with a number of apprentices recently and the pleasure she has taken in watching people, who previously had no idea what they wanted to do, develop their abilities. She stated that these individuals often show themselves as being incredibly willing to learn and detailed the personal delight she has taken in seeing a particular apprentice whom she is mentoring, join the company in a permanent role before she had even completed her apprenticeship.
This woman has grown to show that she has the mentoring spirit in her as well, Wyatt said, and she takes real pride in seeing how somebody has developed and grown in response to the efforts she herself has made, and she highlighted the significance of this for brokers when it comes to developing the next generation of talent within businesses within the insurance sector.