"It's as close to politics as I will get" | Insurance Business UK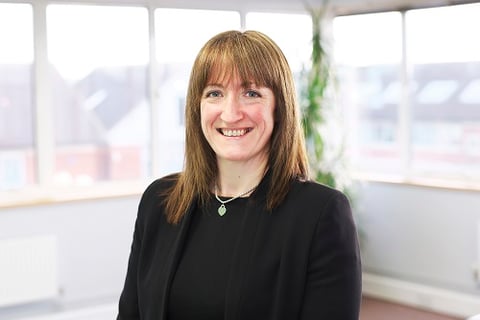 The dust may have settled following last week's headline-making British Insurance Brokers' Association (BIBA) Conference, but the work of the trade body never stops.
Here board member Laura High (pictured), who chairs both the Anglia regional committee and BIBA's regional chairs' advisory board, talks about representation and engagement. A director at Yutree Insurance Ltd, High also opens up to Insurance Business about a treasured experience, where her passions lie, and how she imagines a world without computers.
What made you pursue a career in insurance?
I left school at 18 with A-levels and no idea what to do next. Norwich Union was probably the biggest employer in Norwich back then, and so off to Norwich Union I went. I soon discovered that insurance was a hugely diverse and interesting industry and the experiences that I have had in the last 24 years are testament to that.
From an office junior role to administering life and pensions policies, I then moved to general insurance and sold to small brokers over the phone. From there I went out to be a relationship manager, face to face, with larger brokers in the regions. After that I went broking. I now run a business in Newmarket which has a broking and underwriting division.
What part of your work do you find the most fulfilling?
In terms of fulfilment, that changes over the years. Running my own business with my co-directors means that, right now, I get the most fulfilment from helping customers and providing a business that gives our employees the opportunity to experience the industry as I have done over the years.
Also, the opportunity to shape the industry is hugely important to me. Working with my peers at our trade association, BIBA, along with the opportunity to help shape agendas to advance issues such as inclusion in our sector is a privilege.
In your years in the industry, what do you consider as the most significant developments?
Without question, advancement in technology. When I started in insurance, we had one PC (personal computer) per department; we sent handwritten letters to the typing pool; we stored data on microfiches; and everything was mailed out to customers.
Aside from those day-to-day changes, we are now discussing blockchain, AI (artificial intelligence), autonomous vehicles, and big data underwriting. The pace of change has been astronomical, impressive, and good fun along the way. When I consider how long it would take our business to do what we need to without PCs and with typing pools and microfiches, I realise that we would not have time to grow and innovate at the pace we enjoy today.
As BIBA chair in Anglia, what are your priorities for the region?
My priorities in my region are to ensure that all BIBA members are able to raise issues which matter to them via their regional committee; to communicate the Manifesto issues to members so that they understand what is being done in respect of issues which impact their businesses; and to put on useful events to inspire and educate the next generation of brokers.
Engagement is everything, so events, meetings, emails, and social media all have to be utilised to ensure that we are reaching as many members as we can in all that we do.
Where would you be if not in insurance?
I always wanted to work with young people and to make a difference in the world. Politics is also a passion, although I am not sure that I am thick-skinned enough to make it in that game.
As do so many people, I found myself in insurance however; I can fulfil my desire to work with young people by helping people to develop their careers within our industry, and my work with BIBA and representing the sector on a wider stage is as close to politics as I will probably get! I am passionate about the sector and getting the best for it and out of it.
Name one thing your peers probably don't know about you.
I was a Sergeant instructor in the Army Cadet Force with Cadet Norfolk Artillery. I trained for a week with the regular army to gain my qualification and worked with children between 12 and 18 on weapon training, shooting, drill, map reading, and first aid, among other things. A brilliant experience which I wouldn't change for the world.