BIBA 2019: from political bombshells to mental health | Insurance Business UK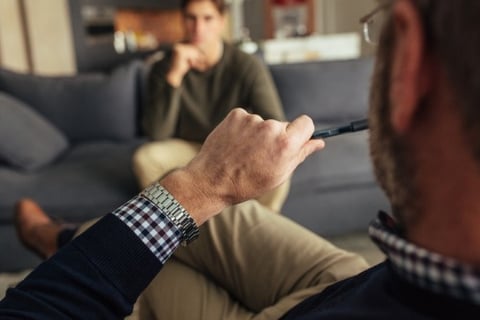 When you've got Boris Johnson speaking at an event, you never know what you're going to get except maybe one thing - controversy.
Well controversy, as well as national news headlines – which is what happened at BIBA 2019 when the eccentric and well-known politician gave the keynote at the annual conference.
During the Q&A portion of his session, led by BBC journalist Huw Edwards and held on the second day, Johnson was asked questions from members of the audience.
The final question of the session was about why Johnson did not run for leadership of the Conservative Party when David Cameron resigned as Prime Minister, and if he would run in the future.
The backbencher avoided the question, until pressed by Edwards, when he made the dramatic announcement that he would run for leadership of the Tories.
"Of course I'm going to go for it, I don't think that is any particular secret to anybody," Johnson said. "But there is no vacancy at present."
Read more: Boris Johnson announces leadership intention
Prior to the Q&A, Johnson gave a speech titled "What's Next", focusing on Brexit and why he believed it was important to push forward with the path the UK is on despite those opposed.
"There is a struggle between those who want to stay and those who want the salt spray of freedom on their cheeks," Johnson said.
Another much talked about event was the 'Opening up about Mental Health' session, featuring former cricketer Freddie Flintoff, rapper Professor Green, acid attack survivor Katie Piper, and chaired by expert Tanya Brown.
"Inspirational", "thought provoking" and "amazing" were just some of the words used to describe the panel, who shared their personal stories about mental health to a packed auditorium.
Although two of the most talked about sessions happened on the second day of BIBA, both days of the conference were outstanding.
The sun was shining over the Wednesday and Thursday, with uncharacteristic warm weather enjoyed by all which may have helped everyone's mood just a little.
As always, the stands were bigger and better than ever. Virtual reality was a big theme, as was barista made coffee and, dare we say it, booze.
AXA was bright with colourful pink lights that could be spotted all over the conference, NIG brought out people's competitive streak with an arcade style game where you hit lit up buttons, and Lockton had alcoholic ice cream.
There was champagne, beer and cocktails all round. The beer pong game at Pukka Insurance was a hit, although not as many people took up the offer of Jaegerbombs at another stall.
When it came to tech, there was virtual reality that ranged from seeing yourself in the future thanks to the Chartered Insurance Institute's stand, to playing baseball at Allied World's stand, to having real-life rollercoaster experiences with Morning Data.
Freebies were plentiful, with the slippers being offered by Broker Network going fast, largely being snatched up by women who were wearing heels all day and starting to tire.
In announcements, BIBA itself announced that former Insurance Minister and current board member Jonathan Evans will be the new chair of the Association.
Read more: BIBA reveals new chairman
Insurance Business, meanwhile, was busy filming interviews with more than 35 top executives, which will soon be up on the Insurance Business website.
Dates for BIBA 2020 have already been announced, with the conference heading back to Manchester Central for May 13 and 14 next year. Huw Edwards will once again host, and it will be sure to be a bigger and better event than before.