MD on what gave him "tremendous grounding" for rewarding career | Insurance Business UK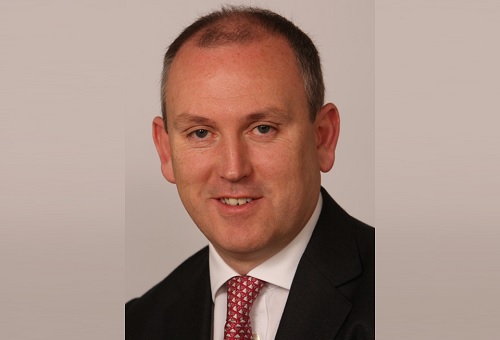 Mason Owen Financial Services managing director Andrew Gibbons (pictured), who considers his time in the industry as having been immensely fulfilling, has his first insurance employer to thank for "one of the best things" he has had to do professionally.
Insurance Business caught up with the British Insurance Brokers' Association (BIBA) board member, who shares the value of qualifications and what he believes can serve as a market differentiator.
How did your insurance career begin?
Like most people who are currently employed in insurance, a career in insurance was not at the top of my list. However, I was seeking a career in finance after the dream of becoming a professional footballer started to recede.
On the morning of my last A-level examination, the Head of Sixth Form came to me while I was preparing in the exam room and said, "Gibbons, you want a career in finance, don't you? I've just had this letter from Provincial Insurance asking me to recommend any suitable candidates for a post they are recruiting for and if you take this letter and ring the number, you can arrange an interview."
I was interviewed by Peter Longstaff, the then Fire and Accident Superintendent at Provincial Insurance in Bolton, a couple of days later, and a few days after that my career in insurance began.
In your more than three decades in the industry, what have been the biggest challenges for you?
I think the biggest challenge I faced when I first came into the industry was that Provincial Insurance contracted me to take my professional examinations with the Chartered Insurance Institute (CII). Having thought that I had left examinations behind a couple of weeks earlier upon leaving school, the thought of doing more exams was not appealing!
However, this was one of the best things that I was encouraged to do early in my career as I became ACII (Associateship of the Chartered Insurance Institute) within the first four or five years of employment, and in hindsight that provided me with a tremendous grounding and foundation upon which to build a career.
The biggest challenges now over 30 years later when running a business, relate more to adapting to change – and as brokers, we have been subject to our fair share of change, whether it be the constant changes brought about by our regulator, fundamental market changes due to consolidation within the broker or insurer sector, the advent of embracing technological advances in the industry, and of course the dreaded B word…. the uncertainty of Brexit.
As managing director of Mason Owen Financial Services Ltd, what do you envision for the Chartered Insurance Broker?
I envision that the Chartered Insurance Broker in 2019 should be what I envisioned it to be when we were one of the first 30 general insurance brokers to obtain chartered firm status in 2007. That is, to do what Provincial Insurance did for me early in my career and to insist that colleagues who want to be professional are given the tools to be professional.
This takes the form of mandatory examinations and achievement of a minimum standard of qualification, in order to be a broker and then to develop that base knowledge through CPD (Continuing Professional Development) to ensure that our clients receive substantive professional advice underpinned by academic and on-the-job training. This is what I believe can differentiate us from our peers and ensure that clients choose us to provide their advice rather than our competitors.
If you were to leave insurance for another sector which one and why?
The dream was always to be a professional footballer but, unfortunately, I think the ship has sailed on that one. While I have no desire to leave the insurance sector as it has been a tremendously rewarding career for me in terms of some of the experiences that I have had, and while I am not the best cook in the world, my wife and I have always talked about the possibility of owning a little teashop or café/restaurant.
The thoughts of that at times are appealing as one of the best parts of working in insurance is dealing with people which would obviously form a large part of running a café.
Name one thing your peers probably don't know about you.
My peers probably didn't know that my wife and I have always fancied running a teashop/café but they also probably don't know that in April 1996, my wife and I were massive fans of the Letterman Show.
While we were having dinner in New York, the camera crew burst into the restaurant where we were eating and headed for our table and we both thought we were about to be unsuspecting guests on the show. Unfortunately, they ran straight past us and picked the couple on the table next to ours… how disappointing!