Kelliher CEO: My biggest critic, and my biggest goal | Insurance Business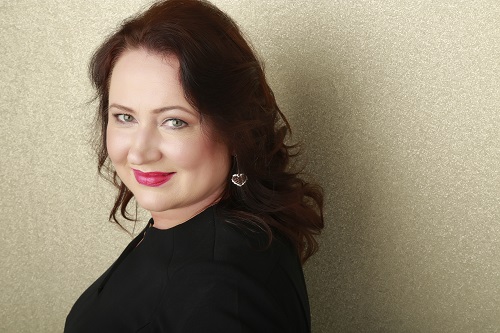 Last month, Kelliher Insurance Group unveiled big plans for the year, including a push to diversify its client base and extend beyond the City and the South East to regional brokers.
Describing the market as having reached an "interesting crossroads," group CEO Imogen Coggan (pictured) said it had become paramount for wholesale brokers to expand their customer bases and develop a regional network, adding that the City can often be "inward-looking."

Search and compare insurance product listings for D&O Liability from specialty market providers here
Having set out a bold vision for Kelliher looking ahead to 2020, Insurance Business spoke to Coggan about a changing industry, the winding route to the top, and her biggest goal as CEO.
How did you get into insurance, and what was your journey to your current role?
My journey into a career in insurance has been quite an unusual one.
I remember when I was at school filling out a questionnaire which was used to assess suitable careers. The careers recommended to me were company secretary and actuary – maybe because I had a natural flair for being analytical and understanding risks, either that or I ticked the wrong boxes! After considering my options, I did a degree in chemical engineering, but I subsequently decided it wasn't where I wanted to pursue my career. I remembered my school recommendations and looked into becoming an actuary or an accountant.
I chose to join Deloitte and qualified as a chartered accountant. I then moved into industry working for Havas marketing agency, and from there I went to work for WPP for a couple of years before moving to financial services at John Charcol.
My first role in insurance was as financial director of Kerry London, and I got to really understand the business, appreciate what made us successful as an independent broker, and how we were able to meet the needs of our clients. It has been an inspirational journey for me taking on responsibility for the business and the people who work for it. Over my seven years with the group, my roles have evolved and I am now the group CEO.
In my first interview for the FD position I was sent by the agency to the wrong location – I made the then HR Assistant come down and see me. She was embarrassed by the mix up, and possibly secretly hoped I wouldn't get the job – Rupa is now my head of HR and an integral part of my team!
What are the most significant changes you have seen in the industry during your career?
In the last seven years there clearly have been technological changes, but more significant for me has been the industry's reaction. Some of the biggest challenges can often be when people face change, especially when it comes to those who get comfortable with the 'this is the way it is always done' attitude. When I first started, I met a lot of people who did not think they would be affected by the advances in technology, coupled with a fear that technology would sideline relationships both with clients and between brokers and insurers.
I now find more people embracing technology, whether from a transactional viewpoint, efficiency perspective, or simply as a means to communicate. It's important that people recognise that the world is always changing and that it's our job to anticipate that, adapt, and make the most of it. I think there are growing frustrations at the slow speed of change within the industry. Although there have been significant advancements, I believe that the world that we all populate as insurance consumers has changed more, and this is a major threat to the existing players.
For larger clients there has been increased complexity of insurance needs, especially within the construction sector. I can only see this increasing in the future. We need to use technology to make the processes easier and ensure that our professional insurance staff can focus on adding value and helping our clients to meet their needs.
What are some of the highlights of your career so far?
I have enjoyed all of my roles so far – maybe some more than others. For me, variety and progression is very important so it has been good to work in different industries with a variety of people.
The highlight has definitely been my promotion to group CEO at Kelliher Insurance Group. I think we can often underestimate the change and the impact that we have had on a business and its people. Without becoming self-congratulatory or complacent, it is important to celebrate success and acknowledge how far you have come. By far the most satisfaction that I get is seeing how people in the business have developed over the time I have been working with them.
Culture is very important to me, and the group, and seeing how that has positively developed over the last seven years is my proudest achievement.
What are some of the challenges?
The most challenging role I had was at John Charcol – being the finance director of a business which was facing substantial financial difficulties in the wake of a financial crisis was tough. But through this adversity I learned a lot.
Pushing my boundaries outside my comfort zone has, at times, been a challenge but has also led to my best accomplishments. I am my own worst critic because I believe it's vitally important to learn from your past experiences and to be brutally honest with yourself when analysing what worked and what didn't. It's not about making things harder for yourself, it's about being the best 'you' you can possibly be. But I also make sure to celebrate success.
What is your personal or professional goal for 2018?
My professional goal since I became group CEO is business growth, and this continues to be my focus into 2018 and beyond. I want my staff to continue developing personally and professionally, and I want our clients to have the best service from the best people in the industry.
"If I wasn't in insurance, I would be…"
Growing plants!
In reality, even if I had won the lottery, I enjoy my job as a CEO and I would want to draw on the skills and experience that I have and transfer these to another industry outside of insurance.
When I started in my role with Kerry London, I came from a different background and for me I believe it was a real advantage to have someone view things with a different perspective. I now too recognise the importance of having a diverse team around me - whether they have worked in the industry previously or not. It's about the individual's ability and what they can bring to the table.

Related stories:
The company bringing Silicon Valley to insurance – and giving away its profits
Finessing the internet and why broking has gone full-circle