Lockton's Ian Cooper on how cricket scored him his first insurance job | Insurance Business UK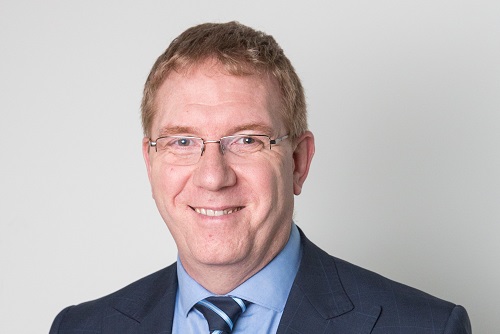 Lockton partner and head of regions Ian Cooper (pictured) is a heavyweight, no doubt, what with his years of experience not only at the world's largest privately held independent insurance broker but also at broking giants Aon and Marsh.
Here the cricket lover tells Insurance Business how the sport scored him his first job in the industry and why he chose to be where he is now. Cooper also talks about his role at the British Insurance Brokers' Association (BIBA) as well as what brings him fulfilment up to this day.
What brought you to the world of insurance more than three decades ago?
I would love to be able to tell you that the allure of the insurance industry to an 18-year-old growing up in Lancashire in the 1980s was irresistible, but it's actually quite a funny story. I always had a leaning towards maths and my parents had assumed I would go to university to continue my studies. It came as a huge disappointment to them when I announced that I would not be going to university, primarily because of a love interest, but also because I was enjoying playing rugby and cricket to a very average standard at the time.
When my father recovered from the shock, he sat me down with a typewriter and the Yellow Pages and told me to write 20 CVs per day (I wish I could exert that level of control over my children!) and, due to my maths bias, send them to banks, accountants, and insurance companies in Manchester until I had secured a job. In those days, the ability to write one CV and print it 100 times didn't exist, so it was quite a laborious process.
It still makes me chuckle that I got a job with Alexander & Alexander (now part of Aon) and saved myself from having to type thousands more CVs. The interview process also fell short of today's standards. After a brief introduction, the fact that Alexander & Alexander were playing in the semi-finals of the Manchester Insurance Institute Cricket Competition seemed to be the major topic of debate and undoubtedly secured me the position!
The number of people I have met throughout my career with stories of stumbling into insurance is quite staggering considering what an enjoyable and fulfilling career it has proven to be.
In your years in the industry, what have been the biggest lessons for you?
The single biggest lesson has been to do everything I can to surround myself with talent and not to compromise on that goal. It's amazing what can be achieved when surrounded by talented people – a momentum all of its own making can be created whereby clients tend to gravitate towards talented teams, more talented people want to join the team, and other companies want to work with you as well.
What are your priorities as chair of the international & wholesale brokers' advisory board at BIBA?
It has been a real privilege to have had the opportunity to chair the advisory board over the last couple of years, as it enables me to work with some talented leaders from competitors across the sector, which wouldn't ordinarily happen.
Brexit has been a real focus for the advisory board over the last two years. With over £8 billion of EU risk premium written in the London market, the wrong political outcome results in significant economic loss to the UK. We have spent a considerable amount of time working with regulators, politicians, and civil servants to ensure the unique skills of the UK insurance broking industry, that deliver significant benefit to organisations throughout the world in dealing with risk exposures, are well understood.
However, we have a number of other key agenda items where members of the international & wholesale advisory board are willing and able to use the breadth of resources of their firms to raise standards and awareness for the benefit of the entire industry. These issues range from emerging or rapidly evolving risk issues such as cyber and terrorism to driving a better inclusion agenda in the industry and trying to position it to attract the very best talent.
Over at Lockton, what do you consider as the most fulfilling aspect of your remit?
The reason for me choosing to join Lockton 13 years ago, when it first entered the UK market by virtue of its acquisition of Alexander Forbes, was the opportunity to be a part of an attempt to build a global insurance broker with a very different DNA – an absolute in its focus on its clients. I have learned so much in that time as I have stepped in to deal with new opportunities and challenges.
If ever we stopped to take stock and reflect, I am sure we would all be very proud of the organisation that Lockton has become, but there is so much more we can do, and we are restless for further improvement and growth. It's a fast paced, energetic organisation that constantly challenges all of its associates to give their best, every day, and that's an environment I have found to be very rewarding for me personally.
If you were to leave insurance for another sector, which one and why?
Growing up, I always aspired to be a pilot and spent some time applying for a scholarship to the RAF. Sadly a combination of my height and eyesight brought that to an end before it began. Air traffic control was suggested to me as an alternative, but I failed to see how being sat in a dark tower watching dots on a computer screen all day could possibly be the equal of flying a jet at 1,500 miles per hour!
I have often thought that being a part of the Test Match Special commentary team on the radio would be an idyllic existence blending exotic travel destinations, my love of cricket (and talking!) with a never-ending summer season. What's not to like about that!
Name one thing your peers probably don't know about you.
The key here is finding one that you can also print!
I often remind my children that I was an international sportsman. Their retort generally leads to a debate about the Isle of Man's cricket credentials on the global stage…