MD on beginnings, milestones, and firm's new home | Insurance Business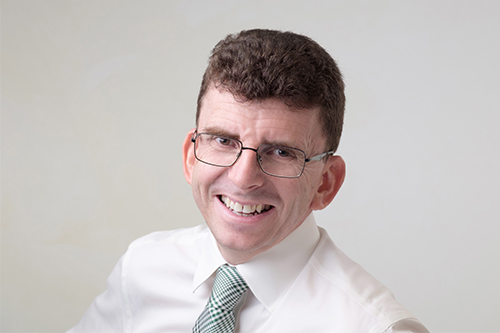 "It was by far the best home for Morrison Insurance Solutions."
Those were the words of Ian Millard (pictured) when the property owners' insurance specialist joined Clear Insurance Management Ltd in September. Insurance Business caught up with the managing director following the deal, and here Millard lifts the lid on what makes things tick with the fellow Brokerbility member.
In this Q&A, the insurance industry veteran also talks about career milestones and his beginnings, as well as what they will be doing more of as he leads Morrison Insurance Solutions to higher ground.
What brought you to the world of insurance?
I had left college and was 'encouraged' to find a job by my dad; I had a number of interviews with insurers and banks in Birmingham. Sun Alliance offered me a role immediately after the interview and it seemed like a good place to start. So no "grand plan," really!
In your more than two and a half decades with Morrison Insurance Solutions, what have been some of the most memorable moments for you?
Completing an MBO (management buyout) back in 2010 from one of the original owners, Don Morrison, who was a great mentor; winning a variety of awards which really helped put our business on the map and recognised all of the hard work that is done by the people within the business; a successful development of our apprentice/young person recruitment and seeing these people develop within the business; and of course numerous new business wins – everyone enjoys a new business win, don't they?
As managing director, what are your priorities now that the business has become part of Clear Insurance?
The choice of Clear for us is to help take the business to the next level. Our ethoses match; we have known each other for many years via Brokerbility; and I believe the guys at Clear respect what we have built here, and the key priority is to do more of the same.
Where would you be if not in insurance?
As anyone who knows me, it would certainly not be as a professional sportsman although I am just a bit competitive; I just don't have the skill to go with it. Probably something that involves building relationships and trust with clients – a property manager, maybe, based on my knowledge of their industry over the last 15-20 years.
Name one thing your peers probably don't know about you.
I played drums in a marching band when I was a teenager! I could have just said I played the drums when I was younger, which would have sounded better, but honesty is always the best policy.