Veteran CIO lifts the lid on new advisor role | Insurance Business UK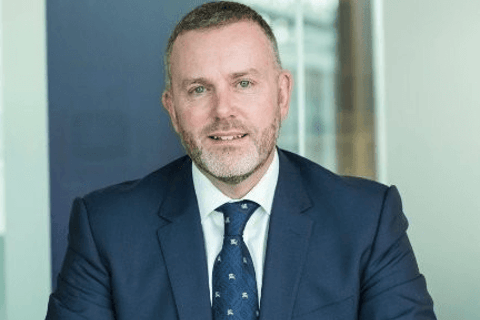 "His insight on how CIOs think as well as his understanding and experience of the UK insurance market will be invaluable as we seek to grow our business here."
That's how Genasys Technologies chief operating officer André Symes described the role Darren Price (pictured) will be playing at the software house when the latter's appointment as strategic advisor was announced last month. The former RSA chief information officer has been tapped to guide the Johannesburg-headquartered firm's first international operation.
Insurance Business caught up with Price, who has moved into the next stage of his career given his wealth of experience. He shares what made him take up the new position, as well as his plans for the insurance management systems provider.
As someone who has worked at insurer RSA for a decade, what made you cross over to the other side – joining software house Genasys Technologies?
After taking some time off and having the opportunity to give some thought to what I would like to do next, it became clear there are some very exciting opportunities for someone with my experience to act as an advisor in the fintech/insurtech area.
I was truly impressed with the product that the team at Genasys has built and see a massive opportunity for them here in the UK and Europe. They're also a great bunch of people who are passionate about what they do and how they do it, therefore making the decision to work with Genasys was an easy one.
What lessons or advantage do you believe you bring to the firm, given your experience with an insurance provider?
Having a clear understanding of the challenges large global insurers experience, from the business complexity and legacy challenges they face and the impact this can have on delivering overall digital solutions to their customer base. This allows me to bring a fresh pair of eyes to their proposition, and eyes that look from the viewpoint of a CIO.
I believe this will really help the Genasys team refine their approach to the UK market and take advantage of the huge opportunity they have here to shake up the provision of software services to the UK insurance industry.
As a seasoned chief information officer amid an evolving technological landscape, what have been the biggest challenges for you?
The biggest challenge has been how to address the overall business complexity and specifically the legacy challenges organisations face, specifically when delivering new technologies to the customer base.
As strategic advisor, what goals have you set both for yourself and for Genasys?
Ultimately I want to be able to add value to the business here in the UK, specifically around my understanding of the insurance landscape, the challenges organisations face, and utilising my network to make introductions and help Genasys deploy their quality product into the market.
If you were to swap jobs with anyone, with whom or in what industry?
I would happily swap the world of insurance and technology to immerse myself in the world of a National Hunt racehorse trainer.
Related stories:
Software house swoops for ex-RSA CIO
Collinson Group names new chief information officer