Why brokers must educate their clients on the importance of insurance | Insurance Business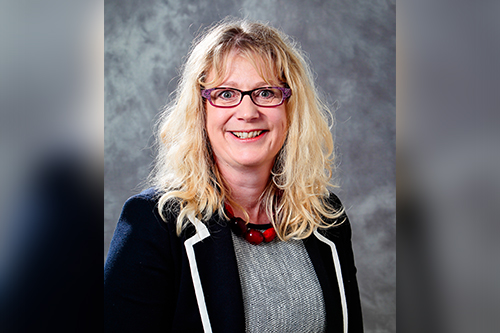 Sarah Wrixon (pictured) grew up surrounded by the now familiar hustle and bustle of an insurance brokerage, the sound of a photocopier whirring in her parents' room and the need to keep quiet when her father was on the phone. Though it might seem ironic in the time of COVID-19, with everybody working from home, she said that when her parents first established Summers & Company Insurance Brokers, in 1979, their key objective was to operate from a physical business premises.
Her journey to becoming a partner in this Wimborne-based brokerage started when she joined Lloyds Bank on its management training programme. While she expecting her first child, she briefly worked in her parents' business in a part-time capacity before moving to West Dorset where she started a tennis coaching business. By the time she and her family moved back to Wimborne, Wrixon, who had played tennis at an advanced level while at school, had built a business which employed three coaches and worked with 450 pupils a week.
Read more: AFL CEO on the value of independent brokers
Upon her return, she formed a partnership with her parents, becoming part of the family business, and has not looked back since. With her youngest daughter having recently joined the brokerage full-time, Summers & Company is now a three-generation family business and Wrixon has never second-guessed her decision to enter the broking sector.
"What I love about the industry is its diverse nature, and the fascinating clients and businesses we deal with on a daily basis," she said. "And it's funny because, when you speak to people and you say that you're an insurance broker, you see them glaze over. And I know they have no idea what I do, or who I'm speaking to, or how fascinating it is to find out how people run their businesses and how they earn money from their businesses.
"And I think that the insurance industry does itself a disservice. It doesn't promote how diverse and exciting and all-encompassing an industry it actually is, and that's a real shame. And that's especially true for the younger generation, who seem to be becoming even less educated about the insurance sector. One of the fundamentals for my dad when he was setting up Summers & Company, was that we must educate our clients, as well as sell insurance."
Summers & Company is always exploring new ways of informing the younger generation about the practicalities of the insurance industry, she said, and recently sponsored a golf award at the local upper school to encourage the link between insurance and more mainstream culture. And while talk of new businesses springing up during the lockdown is fantastic, many new business owners do not consider the essential insurance angle of such a start-up. They go on courses about social media and marketing, etc. but where do they go to learn about the fundamentals of running a business? Where do they learn that employers liability insurance is a legal requirement?
If brokers can educate their clients and the wider community about why insurance is important, she said, then this has knock-on benefits for everybody. There has been something of a commercialisation of the insurance industry, she suggests, which can be quite worrying and there needs to be a re-education about what insurance is, why it exists and the value that it holds for wider society.
As Summers & Company serves a nationwide client base, Wrixon has noted an increase in clients wanting to use the services of an independent broker in recent years. A number of the local brokers in her area have quite recently been swallowed up by larger businesses, and some of the clients who used to know the owners of these businesses don't like the fact that they don't recognise who they are dealing with anymore.
Read more: Independent brokers on holding fast in the face of consolidation
"Some are feeling that perhaps they not as valued as they used to be," she said. "Also, a lot of sales staff have been furloughed in these bigger insurance brokers and insurance providers, which is completely understandable, but suddenly the people that the clients are used to dealing with aren't there anymore. Clients really value that they know who they are dealing with when they talk to us at Summers'."
The team at Summers & Company have been in the industry for such a long time, she said, which has allowed them to collectively become a trusted advisor to their clients, both locally and nationwide. The need for this trusted relationship is something she saw was increasing before the COVID crisis hit but the pandemic appears to have accelerated it, as people have been unsure of where else to turn.
Read more: Romero Insurance Brokers examines the value of customer service
"We've been told so much to 'do it online, do it yourself' but actually it is human nature that you want to speak with somebody during a crisis," she said. "People want help, they want to speak with somebody who can give them a solution or who can act as a sounding board. They need somebody who can say 'let's talk this through and work this out'. And this is what we are here for."