Xenia CEO discusses the decision to unify broking brands | Insurance Business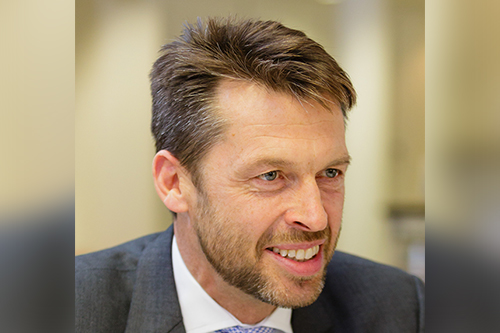 These last few weeks have been a whirlwind for trade credit and surety brokerage Xenia Broking Group, and have seen the unification of trade credit brokers Credit Risk Solutions and Credit & Business Finance under the Xenia trading name and brand, as well as a move towards the group becoming a separate business from its parent, Nexus Group. For CEO of Xenia Tim Coles (pictured), this has been an interesting year so far, and the focus now is very much on the growth of Xenia as a specialist business.
Read more: Nexus and Xenia to split up
Examining how the consolidation came about, Coles noted that having acquired two of the strongest independent specialist brokers in the trade credit distribution market it seemed sensible to combine the two brands.
"[We chose] Xenia as opposed to one of the other brand names, as we saw an opportunity to create something new in terms of a brand," he said, "and we think it's a strong name and a strong brand. And it's an exciting new start for these two very successful companies uniting under one banner and stepping into the future.
"We've got a talented set of directors who have grown their businesses from nothing - all of them understand exactly what it takes to grow a business. You can only grow a business if you're doing the right thing by your clients. So, we're pooling that leadership so that we have the expertise to draw on. And, of course, we've got our staff in the business who are all trade credit and surety specialists, and pooling that together makes for a more powerful combination for the business."
Making this unification work has been a collaborative effort, Coles said, and those involved have shared the vision that creating a larger specialist broker is better for all. Some changes of roles have been required but these have been accepted happily because there is a strong, mutual desire to develop the full potential of the business.
"We currently anticipate that we have just a little less than 20% of the UK market share [of this sector] at the moment," he said. "And we think that we're an attractive proposition for other like-minded entrepreneurial businesses and individuals that would prefer to be within a specialist environment rather than that of our competitors, none of which are pure specialists. We find that our specialism is quite a compelling proposition to our clients."
Looking forward, Xenia is focused on its growth and Coles highlighted that the brokerage aspires to be the world's leading trade credit and surety broker. The business is looking to establish itself overseas, he said, and has an interest in Europe, as well as the Middle East and Asia, and is looking to create an international trade credit and surety broker. Having now integrated to form a single strong brand, the business is looking to grow further.
"We're looking to grow at least 15% through organic growth and at least another 15% through acquisition," he said. "We're excited about the potential for that, as there are some very nice, smaller businesses out there in the UK that I think would, culturally, fit better with our more independent stance and our entrepreneurial background. The people that built up the two businesses which have formed the Xenia brand built these from nothing and those directors have been on that journey with their business. So, when we connect with others that have had a similar journey but are looking to exit - whether that's through the desire to retire or just step back a little and hand over the business to someone else - it's a conversation that's readily had. And we know that we can be an attractive proposition for such businesses.
"So, we're looking to maintain our growth in the UK, as well as establish ourselves overseas with the same story and that will really be our focus in 2020 and 2021. And we'll also be interested in developing the surety side of our business. We already do quite a lot of surety and we're looking to develop that and really develop ourselves as a recognised specialist with a good market share."