NFU Mutual suffers £290 million financial loss | Insurance Business UK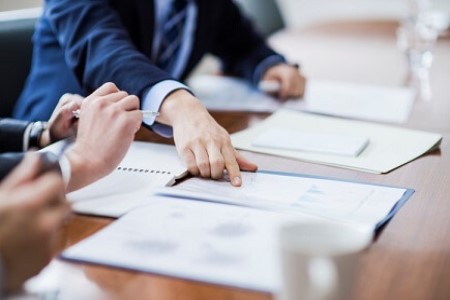 NFU Mutual has released its full-year results for 2018, and we can look at it from either a half-full or half-empty perspective.
To highlight the positives, the rural insurer reported its eighth consecutive year of underwriting profit and is rewarding loyal members with mutual bonus rates of up to 17.5%. Last year's underwriting profit reached £142 million, which is an improvement from 2017's £102 million.
The bad news is, volatile global financial markets impacted NFU Mutual's investment returns, whose decline negated the company's strong showing from its core insurance business. Investment assets under management fell by £1.2 billion to £18.9 billion.
All in all, the Stratford-upon-Avon headquartered enterprise suffered an overall financial loss of £290 million – a major U-turn from the £540 million profit enjoyed by NFU Mutual in 2017.
"Despite an overall group loss caused by challenging global investment markets, the sustained growth of our core insurance business is great news for our members," stated group chief executive Lindsay Sinclair. "They are central to everything we do and it's a privilege to be part of an organisation that shares its success with its members.
"We believe loyalty should be rewarded and our members have responded in kind with nearly 96% choosing to renew their policies with us last year. Our continued success and robust capital position means around a million members – people who have insured their homes, cars, farms, and businesses with us – will continue to get a mutual bonus discount when they renew."
According to NFU Mutual, general insurance customers will get premium discounts of 12.5% to 17.5%. These will be applied from July 2019 until June 2020. Last year the mutual bonus returned to members amounted to £253 million.
"While stocks and shares may have had a turbulent year across the globe, we believe our investments in companies in the UK and abroad will deliver better long-term value for our members and we expect returns will improve substantially over time," added Sinclair.
Meanwhile the group's life unit saw a slight decline in annual premium equivalent from £71.4 million to £68.3 million. NFU Mutual's combined operating ratio in 2018, on the other hand, stood at 90.1%.