ABI releases latest motor insurance premium tracker | Insurance Business UK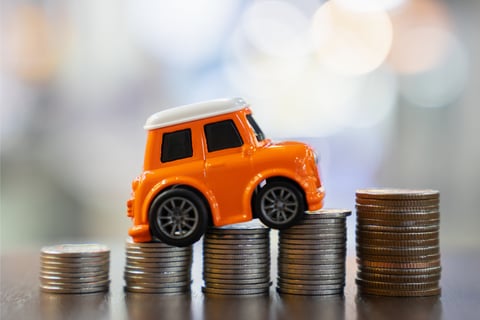 Cost pressures continue to impact the price of car insurance in the UK, according to the Association of British Insurers (ABI).
Releasing its latest motor insurance premium tracker, the ABI said the average price paid in the fourth quarter of 2022 (£470) increased by 8% compared to Q3 of the same year and by 7% from the fourth quarter of 2021.
"Every motorist wants the best insurance deal, especially when coping with cost-of-living pressures, and insurers continue to do all they can to keep motor insurance as competitively priced as possible," commented Jonathan Fong, senior policy adviser for general insurance at the ABI. "Yet, like many other sectors, insurers continue to face higher costs, such as more expensive raw materials, which are becoming increasingly challenging to absorb."
The trade body noted that average paint and material costs have gone up by nearly 16% while energy inflation is adding £71.75 to each repair. Additionally, courtesy car costs to repairers are rising by around 30%.
Fong went on to say: "Anyone concerned about being able to continue paying their motor insurance premium should speak to their insurer about any alternative payment options that may be available."
Meanwhile, in an emailed release, Allianz Commercial shared what the insurer has been doing in response to the cost pressures.
"The ABI findings confirm the cost pressures we've also seen on commercial motor claims, from garages' energy bills to parts delays, to paint and material prices," said motor claims head Nick Kelsall. "The good news is we've already taken steps to contain what we can. We've been encouraging our customers to use our Approved Repairer Network (ARN) because it allows for tight cooperation that helps keep repair times – and claims costs – down.
"We've made the claims process as efficient as possible with an omnichannel FNOL (First Notification of Loss) process: early notification will have a significant impact, so we're working hard on this messaging with brokers and customers. We're about to unveil additional incentives for our fleet customers who use the ARN as we trust this has a positive impact on claims service, as well as making commercial sense.
"With some delays being linked to parts shortages, the use of green parts can help avoid those delays; it also saves costs and emissions. We will continue to look at innovative ways to buck the inflationary trend, but for the moment we believe the best answer is through claims efficiency, approved repairs, and green parts."