UK car insurance premiums surge - what's behind the increase? | Insurance Business UK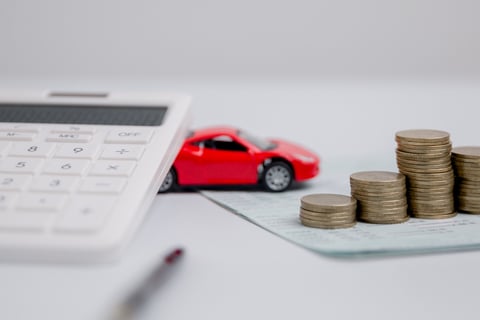 Research revealed today from the Confused.com Car Insurance Price Index, in association with WTW, has revealed that UK car insurance premiums have seen their biggest annual rise in six years. A 19% surge in 2022 has translated to a £100 year-on-year increase for UK motorists, who are now paying £629 on average for their car insurance.
The report revealed that car insurance premiums have risen for five consecutive quarters since the last three months of 2021 – including a £43 average rate increase during the final quarter of 2022 alone. The car insurance price index, which is based on price data compiled from over six million customer quotes per quarter revealed the below trends:
| | | |
| --- | --- | --- |
| | 2021 Q4 | 2022 Q4 |
| Average Premium | £529 | £629 |
| % Change in Quarter | +3% | +7% |
| £ Change in Quarter | +£15 | +£43 |
| % Change Annually | -8% | +19% |
| £ Change Annually | -£46 | +£100 |
Source: WTW / Confused.com Car Insurance Price Index. *Values rounded to the nearest whole number.
Commenting on the findings of the report, Tim Rourke, UK head of P&C pricing, product, claims and underwriting at WTW, said: "The last 12 months have been characterised by persistently high inflation and insurers adjusting to the new FCA pricing rules while maintaining margins. With supply chain disruption, labour shortages, lack of raw materials and increasing food, fuel and energy prices set to continue, the upward pressure on premiums, primarily driven by claims inflation, is set to continue well into 2023."
The research revealed that all regions across the UK recorded double-digit price increases in insurance premiums over the last 12 months, with drivers in Central Scotland and Inner London fielding the largest percentage increase in the cost of premium cover. Meanwhile, the smallest annual increase was seen in Manchester/Merseyside and the North West of England.
Manchester / Merseyside (£790) and the West Midlands (£755) remain the most expensive areas outside of the capital city, while the South West continues to be the cheapest region for car insurance.
Below is a breakdown of the most expensive regions for car insurance in the UK.
| | 2021 Q4 | 2022 Q4 |
| --- | --- | --- |
| Inner London | £825 | £1008 |
| Outer London | £665 | £808 |
| Manchester / Merseyside | £682 | £790 |
| West Midlands | £643 | £755 |
| Leeds / Sheffield | £613 | £715 |
Among other key findings from the WTW/Confused.com report it was revealed that:
Male drivers aged 71+ saw the greatest percentage increase – with a rate rise of 24% (£88) during the last 12 months, taking their premiums to £456.
Male drivers aged between 17 and 20 now pay on average £1764, which is the most of any demographic and £449 higher than the next highest age group.
Female drivers aged between 66 and 70 continue to benefit from the lowest annual premium at £309.
Examining the data, Rourke noted that rising interest rates, along with the prospect of falling inflation over 2023, will help insurers' overall profitability. At the same time, he said, the wider economic environment of falling household incomes, cost-of-living pressures and volatility in financial markets is expected to affect demand significantly across insurance lines, including motor insurance.
He added: "Insurers will also now have to consider the impact of the recent Court of Appeal ruling on mixed injury claims that seems likely to put further upward pressure on premiums."
Louise O'Shea, CEO at Confused.com, also addressed the findings and highlighted that following the FCA pricing changes 12 months ago, it was expected that prices would increase, "but perhaps not quite at this rate."
"Despite renewal pricing regulations, it's clear that insurers should be doing more to help consumers during difficult times," she said. "Auto-renewal isn't getting any easier to navigate. In many cases, and for too long, insurers have designed journeys to keep consumers locked in to existing policies, frustrating their desire to shop and switch.
"With this in mind, the FCA's introduction of its new Consumer Duty, which sets higher and clearer standards of consumer protection across financial services, will require firms to put their customers' needs first. This should make it as easy for consumers to cancel their insurance policy as much as it is to buy it."
What are your thoughts on the changing insurance market? Please feel free to share your comments below.